I bought this.
Most of the palettes you can grab for five bucks are junk. Let's be real. They are. The powders are chunky or chalky. They don't blend. They crease, fade and fall out.
Knowing that didn't stop me from picking up a few palettes from
Hard Candy at Walmart
. I didn't expect much and some of the eyeliners I purchased are going back because they straight up don't work.
But the
Birthday Suit palette
is pretty great. Mattes are hard to pull off without being overly annoying to work with or looking dull on the skin. I was shocked by how nice this collection of mattes looks on the eye. Shocked.
For less 1/3 of the price of a single UD shadow, you'll get ten matte shadows that don't crease, that don't fallout, that aren't chalky. I don't know how they pulled it off this beautifully, but
Hard Candy
nailed it.
I also picked up the
Hard Candy Raining Men
palette, which offers a blend of shimmer and glitter shadows. While the shadows in this palette didn't wow me, they do look ok over a primer. You're not going to get a major color pay off, so don't expect any of these shades to be excellent dupes of higher end palettes. If brights scare you but you want to try something different without investing in something nicer, this palette is fine. The glittery shadows should be avoided all together as there is virtually no payoff and the glitter will cover your cheeks.
The final verdict:
Grab the
Birthday Suit
and pass on the
Raining Men
. Mattes are everything this season and this palette is a great start. Or get both.
For $6 you can't really go wrong!
at Walmart.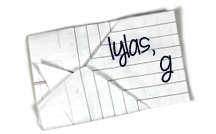 Find Kelly on
Google+
. Official
disclosure/disclaimer
statement can be found here.
Copyright 2009-2015, Gouldylox. All Rights Reserved.