Purchased by me. Sent for review. Contains affiliate links.
I cannot live without oils. They are the holy grail of my skincare, my haircare and everything in between. Oils will not make you oily when used correctly. They'll actually cleanse the skin (oil attracts oil!), hydrate deeply, heal your hair and tone your skin. It's just a matter of selecting which oil is right for you.
You have dry skin, some wrinkles, sun damage and large pores. You want Sunday Riley Luna Sleeping Night Oil.
According to the company, "Use this oil before bed to notice firmer, clearer skin by morning. Trans-retinol ester fights the look of fine lines, wrinkles, and loss of skin elasticity while an essential oil complex calms and soothes skin. Cold pressed avocado, chia, and Concord grape seed oils sink into skin for quick absorption of actives while boosting radiance."
Forget the blue tanzy stuff. There is blue dye in this product, but it won't turn your face blue. A retinoid in oil form? Yes, please. $105.00
Your skin is showing the first signs of aging. You want Juara Radiance Vitality Oil.
According to the company, "Radiance Vitality Oil is a light and elegant treatment oil that contains a powerful complex of the purest, most precious oils including Plumeria, Passionfruit, Candlenut, Coconut, Macadamia, Jojoba, Avocado, Turmeric and Rice Bran Oils with stabilized Vitamin C and a firming Five-Flavor-Berry Extract to immediately hydrate, brighten, firm and restore skin elasticity. This botanical youth elixir provides powerful antioxidant protection while addressing all signs of aging, leaving you with brighter, firmer, smoother and noticeably healthier looking skin."
If you are worried about an oil making you feel oily, this is the perfect skin oil to try first. $65.00
You want to try an oil cleanser, but don't want to spend a lot. You want Nuance Marigold Oil Cleansing Facial Oil.
According to the company, "Gentle and naturally moisturizing, oils work to maintain moisture as they target and wash away impurities. Suitable for use on most skin types, even those with oily skin. Marigold Oil acts as a cleansing agent. High amounts of flavonoids in Marigold and Arnica Oils have antioxidant properties."
This is my favorite cleansing oil right now. It strips off makeup and other gunk when applied without water. It foams and comes off easily when you add water. Plus there is no weird taste or smell that seems to plague so many of the facial oil cleansers. $10.00
You want an oil to heal the hair, but without the greasy feeling. You want Nth Degree True hair Repair Serum.
According to the company, "Nth Degree True Repair Serum with natural extracts provide rich moisture to seal cuticles and smooths split ends. For normal, damaged, chemically treated hair."
This oil doesn't make my thick, unmanageable hair greasy. It adds shine, manageability and my hair looks and acts so much nicer. It's hard to overdo it on this oil, especially when applied to wet hair. I'm surprised by how often I've been reaching for this oil. $16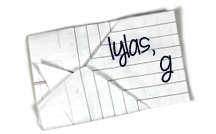 Find Kelly on
Google+
. Official
disclosure/disclaimer
statement can be found here.
Copyright 2009-2015, Gouldylox. All Rights Reserved.