Sent for review. Contains affiliate links.
Want eyes that truly sparkle? Try an eyeshadow unlike anything else I've tried.
Watercolors from Osmosis Colour Mineral Cosmetics
are different. Each of the five watercolor shadows are literally bursting with shine. Special pigments are bound together with water and when applied, the shadows actually begin glistening, instantly.
The best way to describe these gems is to think of them as a self-foiling eyeshadow.
When you first see these shadows in the container, they look like tiny, crumbled gem stones. They are also darker in appearance before they are applied.
Topaz is beyond gorgeous.
These shadows do take a bit of care to apply artfully, but you've got this! Start by prepping the lid with your favorite primer. I personally
love this one
. You'll want to dip a thick shadow brush very lightly into the container. Be careful to shake off the extra. You'll only want a few "grains" on the brush as you go to apply the shadow. Tap the shadow onto to the lids with a light pressing motion. Then blend the shadow out, so the coverage is even. It's kind of amazing how it glows! Do the same when you add a crease color or a liner color.
Onyx makes me drool. It's so pretty.
These
Watercolor shadows
do not crease at all and the glow won't fade until you remove the shadow. Once the shadow is applied and blended into the lid, you shouldn't experience any fallout.
Pink Champagne is makes me drunk with happiness.
However, if any of the grains fall off of the brush while you are applying them, you'll want to remove them immediately. (Otherwise, it will be a nuisance.)
These shadows are $14 each. I need all of them. I think the Osmosis Watercolor shadows are the perfect example of what Stila was trying to create with these, but the Osmosis Colours are less metallic and glisten more.
You know you want 'em.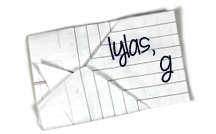 Find Kelly on
Google+
. Official
disclosure/disclaimer
statement can be found here.
Copyright 2009-2015, Gouldylox. All Rights Reserved.