I bought this. Sent for review.
The foundations this fall are amazing and this is one of my favorites. You know that "baked" look everyone is going on and on about? This new
Poreless Putty Perfector from Stila
gives a baked look without the baked finish. Not sure what I'm talking about? Essentially, baking is where you apply a ton of powder and let it set for a while. When you brush off the excess, the remaining powder is "baked" into the skin, giving you a highlighted and completely flawless appearance in photos.
But "baking" usually looks a little jacked if you aren't under 24, a model or walking around in real life. It amplifies every tiny fine line, makes the under eye area look like the desert and instantly ages you in person. And if you're like me, a regular girl trying to look her best, then baking isn't for you.
So what exactly is this
Putty stuff
? It's really hard to tell. First of all, it's not a putty that you can pick up and mold. It's more like a gel-powder that will capture your fingerprint and easily dent without cracking. It's a powder, but it's super light. You can wear it alone as a foundation or on top of your current foundation for the most flawless look ever (personally, I love it over this foundation).
You apply the Putty by using the poreless sponge applicator, which couldn't be easier. The sponge will only pick up the right amount of product and since the sponge itself is poreless, there is very little waste. After I've dabbed the sponge into the product, I lightly dab the sponge under my eyes, down my nose, on my forehead and around my jawline. Basically, everywhere I haven't contoured gets the Putty. I then carefully blend the Putty with the sponge or with a fluffy brush so it doesn't look too heavy. It gives you the look of being baked to perfection, without the lines, creasing or dry look. Plus, you'll look as beautiful in real life as you will in photos (
Getting married? You'll want this for your wedding day!!
).
No retouching. No concealer or other foundation.
Wow. The final result is beautiful skin that looks natural, but perfect (which seems to be a theme for foundations this fall). It's also smudge proof and waterproof, but I don't suggest swimming in it. This certainly isn't an inexpensive option as a setting powder, but considering it also doubles as a really quick and easy foundation, it's
worth the $39
.
It's currently available in five shades, which run from Fair to Deep. I wear the fair and it's almost too light for me. I love this.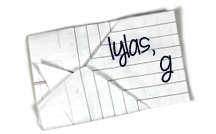 Find Kelly on
Google+
. Official
disclosure/disclaimer
statement can be found here.
Copyright 2009-2015, Gouldylox. All Rights Reserved.