Sent for review.
The Asian markets are all about skincare and, scientifically, their products are usually a few years ahead of what we have here. However, you can implement a few of the most popular trends into your life without crazy shipping delays or expensive shipping charges. So what are the trends you should check out?
Avoiding the sun is one of the most important things you can do to help stop aging and prevent wrinkles. Even when you're using a sunscreen, more protection is a good idea.
ParaSun
has perfected the personal sun protection umbrella. From the design features to the fabric itself, this umbrella is genius.
First of all, there is no odd closure tab that flops. It's very easy to open and close, even with wet hands. the umbrella uses two layers of fabric to reflect the heat and keep you dry. And more than 98% of UVA and 99% of UVB rays are blocked, giving you the SPF protection of a 50+. And it's really quite small, so you can take it everywhere. $59.99 at
www.parasunbyindustry.com
.
Drink your collagen? Say what now?
Reservage Nutrition
offers up Collagen Replenish, an easy way to give your body a superdose of Vitamin C, Hyaluronic Acid and Collagen Peptides. You just mix a bit of the powder in a room temperature beverage. It's flavorless, odorless and colorless (really). So many women swear by vitamin powders for your skin and this is one of the best. $18.00
I just discovered the beauty website
Peach and Lily
. It's the perfect place to shop for the latest cosmetics and skincare from Korea and Japan. Shipping is free if you purchase more than $50 and less than $7 if you don't.
My favorites? I'm loving the colors and flavor behind the
Peripera Lip Tints
. The mango is a gorgeous red (on me) that tastes almost too good. I'm also into the super pale cushion blushers from Peripera.
Pleased Pink gives you a barely-there baby hue that is somehow super innocent and a little devilish at the same time. Refer a friend and you'll get $10 towards your next purchase. Love it!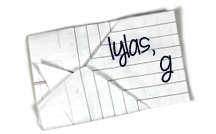 Find Kelly on
Google+
. Official
disclosure/disclaimer
statement can be found here.
Copyright 2009-2015, Gouldylox. All Rights Reserved.