I bought this. Contains affiliate links.
Last week, I asked you how to take the top off of this beloved bottle of
Needles No More
. It's sealed with magic and totally impenetrable. So my husband sawed the top off for me. It's expensive. I want every drop.
Question of the Week:
How many makeup products do you use for an everyday face?
I wear way too many. I'm obsessed. I know you know this, but I don't know if you realize that I would be buying a lot of this and constantly driving to CVS, Sephora, Nordies and Ulta even if I didn't have a blog. For makeup? I probably use 16 products per day. It's insane. The product I can't live without?
THIS.
Blushing Noir
- Check out the collab with butter London and Allure Magazine… plus
enter to WIN a set
! Get you some arm candy!
EauMG
- went to NY Now's Summer '15 trade show. Here's the
products and trends
that stood out to her in the wonderful world of home fragrance and bath/body products.
Glitter.Gloss.Garbage
- Check out Aprill's refreshing Freeman
Beauty Sweet Tea and Lemon
mask review.
Gouldylox Reviews
- I'm
obsessed with these necklaces
! Check them out and score your own with my coupon code just for you!
Love for Lacquer
- May the beauty force be with you! Jess has a few lipstick swatches of the NEW
Covergirl x Star Wars
collection! Will you choose the lightside or the darkside?
My Newest Addiction
- Laura shared her
3 steps to fabulous nails
this week and you aren't going to believe how easy it is!
Nouveau Cheap
- There's always a certain level of risk when it comes to beauty box subscriptions (will we actually like/use the products we get?), but
here's a beauty box
that's been pretty awesome for me so far (and it's only $15 per month). (YES!!!! Beauty Boxes are always such a bummer for me!)
Phyrra
- Do you have Obsessive Compulsive Cosmetics Lip Tars but want the new RTWs (Ready to Wear)? Try my quick and easy
How to DIY OCC RTWs
!
Prime Beauty
- discovers the perfect eyeshadow if you like shimmer but don't like the fallout.
Josie Maran Coconut Water Eyeshadow
makes eyes glow! (I LOVE these shadows!!)
we heart this
- Can you really make your own lip balm?!
You TOTALLY can make your own lip balm!
Look at you, adding tints and essential oils like a boss. (This is so much fun!!!)
Beautygeeks
- Cranky complexions seem to react to so many things – sleep deprivation, environment, ingredients.... Three top dermatologists weigh in on stress and
whether zen is even a thing for sensitive skin
.
Beauty Junkies Unite
- If you're all about versatility and customization when it comes to your face products, then prepare to meet
your new best friend
.
(Wondering what the Lipstick League is? Find out here.)
Guest Post of the Week, as chosen by Blushing Noir
- Rae from The RAEviewer is one of my biggest enablers! She recently gave us a peek at the new
Christian Louboutin Lip Colours
and I'm already lusting for them!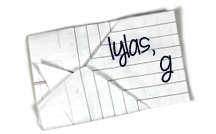 Find Kelly on
Google+
. Official
disclosure/disclaimer
statement can be found here.
Copyright 2009-2015, Gouldylox. All Rights Reserved.