I can't open this. I've scratched off the label like a wild animal and I still can't see inside to see where the product is, although I suspect it's at the top and it's gone. Next up - hacksaw. Unless you have a better idea, that is...
Question of the Week:
What do you think of the current '90s revival in beauty and fashion?
I lived through it and didn't think it was anything to get excited about then. (I never shared their love of flannel.) Although if loving the 90's would bring back treasures like Prescriptives makeup, I'd fall in line.
In the meantime, this weekend, Wet N Wild has some new amazing lips, Hard Candy has some gorgeous palettes. Sadly, it's all at Walmart (at least in my hood) and with the college rush, it's the 7th circle of hell. If ever there was a test of makeup love, this is it.
Also, why can't Dr. Brandt make a bottle you can either OPEN to see if there is any product left or allow you to see into it? It's got to be one or the other. I'm about to take a hacksaw to my
Needles No More
to see if it's time to shell out more money. That half ounce goes FAST. Something that small and that expensive should do more than slightly relax fine lines.
How's your weekend?
Blushing Noir
- Get the look! Brooke shows you how to wear the
Charlotte Tilbury Eyes to Mesmerise Cream Eyeshadows
on their own. Who needs primers and powders? Not you ;)
Clumps of Mascara
- talks about
Five Drugstore Concealers That You Should Try
. And the best news? All of the brands mentioned have shades for various skintones!
EauMG
- tries
Amayori
, a natural bath and body line inspired by Japanese bathing rituals.
Gouldylox Reviews
- Makeup Wars is back with everything you need to
hide dark circles and look younger
.
Love for Lacquer
- Are you ready to go back to the 90's? Jess has the brand NEW
Fall ColourPop
collection on her blog which is set to release at the end of this month! It will make you want to relive your teen years all over again!
My Beauty Bunny
- It's easy to see why beauty lovers are obsessed with OCC! We've got one more reason with this
Video Review of OCC Creme Colour Concentrate
.
My Newest Addiction
- Laura talks about how she has been
finding balance
and also it features a giveaway to win a $100 visa gift card!
Nouveau Cheap
- Here's quick, cute, and cheap (like, under $2) tip for
securing your makeup palettes
that's better than rubber bands!
Phyrra
- shares her quick and easy
90s Grunge Inspired Tutorial
with the Too Faced Stardust Palette!
Prime Beauty
- takes the
Michael Todd Soniclear Elite
for a spin. See what she thinks of this new and improved skincare device.
we heart this
- They've been out for a few months, but have you SEEN the swatches of the
new Benefit They're Real Mascara and Push Up Liner shades
? Oh that purple...
(Wondering what the Lipstick League is? Find out here.)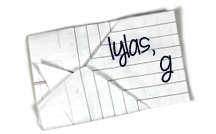 Find Kelly on
Google+
. Official
disclosure/disclaimer
statement can be found here.
Copyright 2009-2015, Gouldylox. All Rights Reserved.