Sent for review. Contains affiliate links.
All summer long, I've been trying to get my over-processed hair to chill. I've been battling frizz, weirdly-shaped split ends, flyaways and ugly texture. And all summer long, I've been trying (really expensive) products with luxe ingredients, with no sulfates, with minimal silicones. And my hair has gotten a lot better.
But it still wasn't super soft or shiny or controllable. I guess when you start with hair that is so damaged your stylist is afraid to highlight it, any step in the direction of progress is progress. I'm happy about. When the fine folks at Clairol sent me some
Hair Food
to try out on my hot mess of a head, I decided to give it a whirl. But the ingredients...meh. They were nothing to get excited about. But I promised a post, so here goes.
The ingredients are nothing fancy. The Honey and Apricot Shampoo (which I didn't use) has sulfates, although it's lacking silicones, parabens (yeah!) and mineral oil. The product I've used the most is the
Hair Food Moisturizing Mask
. I love a good hair mask, but after looking at the ingredients, I was convinced this wasn't going to be anything worth writing about.
First of all, let's not skip over what the label says. It's a "Moisture" mask infused with Honey and Apricot
fragrance
. Ok. Super. It will smell nice. But let's not pretend that the honey fragrance is helping your hair. What will it actually do for my hair? It's got silicone after silicone and chemical after chemical. I'm not opposed to better living through chemistry, but I like for my hair products to have something in them I recognize and can pronounce on the first try.
All of the above aside, I tried it. I didn't notice the smell, so maybe my sniffer was broken that night. My husband did mention liking the smell of something new, so maybe that was it? But really? Hair Food Moisture Mask is like a fried Oreo from a carnival. Nothing in it is going to help you.
But holy balls of WOW does it feel fantastic when you dive in.
You know that feeling when you bite into something so decadent and delicious, you can't contain your joy? That is how my hair felt after the first use. It was so incredibly soft. And shiny. And bouncy. And all over amazing. I'm having a serious love affair with my hair right now, and it's all because of that
fried oreo of a hair mask from Hair Food
.
Is my hair truly being improved, like it might be from a little coconut or seaberry oil or a smaller keratin molecule that penetrates the hair shaft? Probably not. But wow, it does feel, look and act amazing. I doubt you can do better than this in the Target hair aisle. Grab the
Moisture Mask
for yourself for $11.99. You won't stop touching your hair. I know I can't. (Seriously.)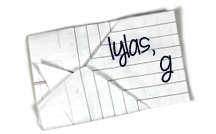 Find Kelly on
Google+
. Official
disclosure/disclaimer
statement can be found here.
Copyright 2009-2015, Gouldylox. All Rights Reserved.