Sent for review. Contains affiliate links.
I can't pass a drugstore without checking out the new lip colors. It's a serious addiction. And since I spend so much time obsessively playing with color and texture, I've found some new lippies you just may want to grab
now
and reinvent your lip wardrobe!
Circa ($10)
is new to Walgreens and so far, I'm digging what I've tried. The Lip Crayons are super pigmented and build-able in a way lip crayons normally aren't. The more you layer on, the brighter the color gets. It doesn't look like you've layered on gobs of makeup. It's just brighter. You may want to lay down a layer of lip hydration first, but if you don't have dry lips, you'll be fine straight out of the tube. And they have enough "oomph" to really define the shape of your lip, even if you aren't the 20-year-old model all cosmetic companies think we are.
La Lacque
and
Le Matte from L'OREAL ($9)
are two new formulas that are hitting shelves now. These lip pens are different because the formula is intense. Honestly, in the colors I purchased, neither are too different from each other, in a matte v. shiny way. But the pigmentation is insane. It's so much color, it's almost overwhelming. Don't be afraid to apply it with abandonment for a really intense lip. Or, try applying the color more gingerly by dabbing it into place. Either way, your lips will look amazing for the rest of the afternoon.
Clockwise: L'OREAL La Lacque/Lacque And Roll, CoverGirl/Magnetic Mauve, Circa/Passionate,

L'OREAL

Le Matte/Made For Matte,

Bonita/Natural Beauty
CoverGirl's Outlast + Hydration ($7)
finally gets a long wearing lippie right. In no way is this formula dry. It also doesn't last as long, but I don't care. Magnetic Mauve is a universal mauve that looks gorgeous on everyone. It doesn't dry or crack or bother the lips in the normal way those long wearing lip products always do. I shy away from these long wearing formulas as a general rule, but this one gets my stamp of approval.
Bonita's Velvet Lip Cream ($3, Walgreens)
goes on like a very wet liquid and dries down (although not completely) to a velvety, satin-y feel in about 60 seconds. I picked up Natural Beauty, a peachy nude, and love how it's truly a blend of lipstick and lip gloss in one perfect cream. I know some say these are a true matte, but based on the one color I picked up, it's more satin. Satin's are great- they are easier to wear and much more forgiving than a true matte. Plus, your lips will look more youthful! This formula is honestly like a matte that isn't annoying. If you like the idea of a matte, but hate the feel, this is the lippie you've been wishing for!
When you're looking for new beauty in my absolute favorite drugstore,
CVS/Pharmacy
, don't forget to scan your
ExtraRewards Card
and save big on everything beauty (my last haul saved more than half of my entire purchase, about $62!!). You'll earn $5 back for every qualifying $50 spent, plus get on the spot discounts and occasional coupons for beauty products.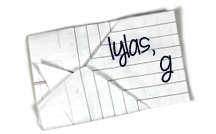 Find Kelly on
Google+
. Official
disclosure/disclaimer
statement can be found here.
Copyright 2009-2015, Gouldylox. All Rights Reserved.