I bought this. Contains affiliate links.
I've been talking about these kinds of products for years. After
Mally's Evercolor Poreless Face Defender
launched, other companies from Dior to CoverGirl copied it and fell a little short.
Evercolor Poreless Face Defender
changes the way other people see your skin
. It's that easy.
Essentially, it's a clear "powder" that is pressed on with a hand-cut Japanese sponge, applied after you've finished your makeup. It gives the skin a slightly mattified look while blurring imperfections. It is also key to setting your makeup, creating a bulletproof finish that lasts the entire day.
You can apply it over makeup, on your neck and decollete or just on bare skin for a polished, yet makeup-less look.
The left side is wearing Face Defender and the right side isn't.
Face Defender
is, once again, changing how I wear my makeup (and how I look all day). In the photo above, I've applied it to half of my face. It's a delicate and obvious difference. I love it. LOVE. IT.
Grab it wherever
Mally Beauty is sold for $40
(If it's sold out at Ulta,
grab it from the Q
).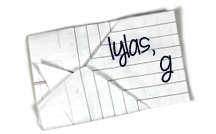 Find Kelly on
Google+
. Official
disclosure/disclaimer
statement can be found here.
Copyright 2009-2015, Gouldylox. All Rights Reserved.