I purchased this. Contains affiliate links.
I'm sick of contouring and strobing. I'm sick of seeing people snapping selfies, showing off their crazy chiseled cheeks and noses. I'm sick of seeing Instagram faces with so much makeup that I can't tell where
they
start and their makeup ends. Don't get me wrong. It takes chops to beat a face like that and I'm not really good at it (if it's your look, by all means, live it and love it!).
But for me, I like to see a little skin. I don't want to look like I'm wearing a mask. And I don't want to scare anyone if they see me without makeup, wondering what happened to my face. Know what I mean?
All that said, contouring is hard for us pale girls. One palette that is giving me great results, with easy to wear shades and blendable powders is the
LORAC Pro Contour Palette
. You'll get a great brush with this palette as well, which makes the art of contouring your cheeks easy-peasy.
The key to pulling off a contoured face with grace is layering small amounts of pigment on the right places. If you aren't sure where you should contour,
Sephora has an amazing app
that tells you exactly where to place the contour and highlight. Once you know where to place it, start by adding the contour and blend, blend, blend. Then add a touch of the light shade that works for your skin tone, but avoid the shimmering powder. After you've blended that shade so it's not that noticeable, add a touch of the shimmering powder down your nose, to the tops of your cheeks and a touch in the middle of your forehead.
Before makeup, before contour.
After makeup and contour.
I follow up with a bit of
blush and a tiny bit of a golden sheen highlight
. Since I'm only using the tiniest amount of each, my own skin shows through and the highlight and contour looks really natural.
Out of all of the contour palettes, this one seems to be the best value, with the best color selection for pale skin tones.
Grab it from Ulta for $45
.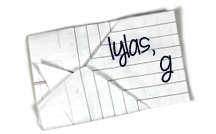 Find Kelly on
Google+
. Official
disclosure/disclaimer
statement can be found here.
Copyright 2009-2015, Gouldylox. All Rights Reserved.