I bought this. Contains affiliate links.
Last weekend, I tagged along with my husband Loxy, while he got a haircut. Not wanting to waste time, I asked
Form Salon
to wash my hair and let me try out the new
Bumble and Bumble Don't Blow It (H)air Styler
.
Monica Autenzio
, one of the owners of Form, told me this about the product:
" It will allow your natural waves to dry with much less frizz and your hair will feel really soft. I tell people to twist it into their hair and allow it to dry without touching the hair. It gives the style a little hold while it dries, but never feels chunky or crispy."
Monica applied a decent amount of the product to my wet hair and twisted it into place. I then went to see Trainwreck (like all Apatow movies, the first two acts are hysterical, the third is a bummer and the end tries to recapture the funny, but ends on a much more conservative tone that you would expect). When I walked out of the theater, my hair was shockingly pretty. Soft waves, no frizz and really, really pretty. It looked better than it does on most days when I try.
Needless to say, I ran back to the salon and grabbed some for myself. I'm not planning on blow drying any more this summer and will be giving my hair the vacation from heat styling it has been begging for!
My hair, later that afternoon. Not bad for air dried!
I did the twisty method myself and went to bed when my hair was still damp. When I woke up I didn't need to touch my hair with any hot tools.
Try it for yourself for
$30 anywhere Bumble and Bumble
is sold.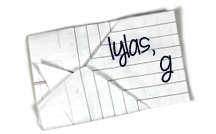 Find Kelly on
Google+
. Official
disclosure/disclaimer
statement can be found here.
Copyright 2009-2015, Gouldylox. All Rights Reserved.