Sent for review.
Is there anything worse than going to the beach and feeling like you are never clean? I hate that! I don't know if it's the sand, sun, humidity or what, but I never feel totally clean at the beach. And then if I add moisturizer, it attracts the ickies like a magnet. I can't be the only one who feels this way, am I?
When you head to the beach, be sure to take
Dove's Summer Care Body Wash
with you. This creamy body wash will not only clean your skin. The little scrubby beads will help get rid of the grime without making your legs feel freshly exfoliated. Who likes to go in the ocean with freshly shaved skin? Not this girl! Plus the hydration will keep your skin juicy and supple, without a sticky or tacky feeling. It's perfect for summer. And it smells slightly of lemongrass, my absolute favorite!
And while we are talking about those little scrubby beads I need you to know this:
While Dove products have never used PPE beads, Unilever (Dove's parent company) decided to phase-out plastic scrub beads from all personal care products. The brand believed it could provide consumers with products that deliver a similar exfoliating performance without the need to use plastics. Unilever completed the phase-out globally by January 1, 2015 using suitable alternatives that best match the sensory experience that the plastic scrub beads provided.
You should care about PPE beads because they end up in the water supply, eaten by fish and coated in toxins. We eat the fish and then we have toxic beads in our bellies. Overtime, this is a pollutant that will contribute to serious wildlife issues, not to mention human health issues.
This body wash bridges the best of both worlds and keeps your skin feeling happy this summer. Grab it anywhere Dove is sold for around $8.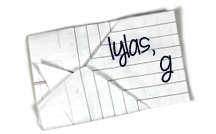 Find Kelly on
Google+
. Official
disclosure/disclaimer
statement can be found here.
Copyright 2009-2015, Gouldylox. All Rights Reserved.