Sent for review. Purchased by me.
I get asked almost daily about what summer products I can't live without. Specifically, I get asked about BB Creams, sunless tanners, skin-smoothers and SPF. Let's discuss!
5.
Beautisol Sunless Tanner ($37)
: This is the only sunless tanner I'll use. There is next to no smell, it never looks scaly and it's so easy to apply. It's a no-brainer.
4.
It Cosmetics CC Cream ($38)
: I get asked about CC's and BB's daily. A BB is essentially a tinted moisturizer named after a popular fad in Asia. Sure, some of them are actually what you think they are, but others are just re-labeled tinted moisturizers. CC Creams are supposed to have more skincare included in the formula. My absolute favorite is, hands-down, It Cosmetics CC Cream. Either the Radiant or Regular version--both are amazing.
3.
Kae Hammam ($20)
: I can't stand skin that looks patchy. Anywhere. To ban patches of dry skin (and to prep for sunless tanner) you need a hammam. It's a mitt that removes dead skin like a boss. You'll wonder why you've wasted all of that money on scrubs when one mitt will do the job for years.
2.
Neutrogena Ulta Sheer Liquid SPF 70
($10)
: I picked this up on a whim and I love it. It's light, there is no smell, it's got broadspectrum protection and it's not expensive. It's all that and a bag of (baked) chips.
1.
My Solemate ($13)
: This genius foot-fixer is the brain child of my lovely friend, Lori. It's a wonderful soap and a serious pumice stone, joined together with a genius design. The new Lemongrass is back in stock and you need to grab it before it's gone.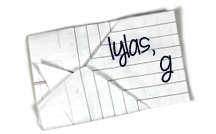 Find Kelly on
Google+
. Official
disclosure/disclaimer
statement can be found here.
Copyright 2009-2015, Gouldylox. All Rights Reserved.