Purchased by me. Contains affiliate links.
Brooke/Blushing Noir, Me, Anne/Beauty Xpose, Pink Sith
It's not my fault I own enough makeup for an entire small town--it's all of my enabling friends! Sure, I'm always hunting for the latest and greatest at my favorite stores, but what about those private messages and discussions beauty bloggers have amongst themselves? You know we talk all of the time...so what are we talking about?
Ahh, the filter on this is insane.
Everytime I get together with Anne from
Beauty Xpose
(since we lived far apart, we would meet up in airports to hang out!) I end up dropping a serious chunk on
Chanel and Armani
. Anne has a magical way of making me buy Chanel primers and shadow palettes.
Paula/Older Girl Beauty & Meredith/Retrodiva (I don't have a photo of Mere and I for unexplainable reasons. So this one will have to do.)
When Meredith from
Retrodiva
and I converge on my sofa to watch docs and discuss, we ALWAYS end up at my
CVS
and a nearby mall. My favorite Retrodiva inspired purchase? My giant tea storage container from
Teavana
.
It was so late!
After hanging out with
Phyrra
in NYC one winter, I spent hours combing through CVS's looking for the perfect mascara she purchased there. While I don't remember the mascara, I do remember that the brand was actually exclusive to Duane Reade. While I didn't find the mascara, I was able to stock up on some Peter Lamas, so everything ended well.
It's amazing the combined power of our sarcasm doesn't cause a tear in the time space continuum.
Pink Sith
forced me to buy more
Chanel blushes
than you can shake a stick at. She's crafty that way.
Independent Spirit Awards, many, many moons ago. How many bloggers can you pick out of this photo?
Amber of Beauty Junkies Unite
twisted my arm into trying the new
Neutrogena Hydro Boost Water Gel
after she (and Kristin Bell) fell in love with it's hydration.
Finally, everyone on Instagram created my love of
Colour Pop
. Sure, you need a primer, but who cares? Those shadows and blushes and highlighters and bronzers are amazing. I'm loving the new
Metamorphosis collection
. It's beautiful (I'm not into their lippies, but if you give me a good reason to try them again, I will!)!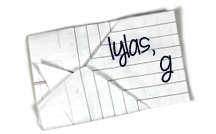 Find Kelly on
Google+
. Official
disclosure/disclaimer
statement can be found here.
Copyright 2009-2015, Gouldylox. All Rights Reserved.