Purchased by me. Sent for review. Contains affiliate links.
This
Makeup Wars
is so near and dear to my heart. My hair is struggling. I'm honestly two steps away from going to Philadelphia to have a hair scientist evaluate what is going on with my hair. Is it just dry and prone to frizz? Or is it lacking keratin in strange way that doesn't allow it to hold on to moisture? Or is it just frizzy?
Here are the products that work for me right now. (I swear I'm testing something new every two weeks for my hair.) This is serious business and my standards before I'll recommend anything are HIGH. The last thing I want to do, little sisters, is waste your time or money.
Zerran Hair Redemption
uses a low to medium weight molecular version of keratin that actually penetrates the hair shaft and fills in the cuticles like one fills in a pothole. It won't ever cause brittleness in the hair, which is the biggest problem with most keratin treatments. Keratin deficient hair can't hold on to moisture. This is helping me in amazing leaps and bounds. It's not expensive and if you have damaged hair, you'll want
to grab this right now
. Seriously. I'd buy it for you if I was made of money. It's that good.
Aveda Smooth Infusion
will help keep your hair frizz free and relaxed for days or forever, depending on how you use it. You apply the
Smooth Infusion Style Prep Smoother
primer and then either the
Smooth Infusion Naturally Straight Treatment
version that keeps hair straight and frizz free permanently (if you follow the directions and continue use) or the
Smooth Infusion Glossing Straightener
version that keeps your hair frizz free and relaxed until you wash. It's amazing stuff. Don't believe me? Check out my
before and afters
!
Obliphica
uses Seaberry to help repair damage and after using the
Seaberry Hair Mask
once and the
Seaberry Hair Oil
(for thick or coarse hair, the purple one) over the weekend, I'm gobsmacked by it's healing power. The oil feels very thick and heavy, but somehow sinks into the hair (especially overnight) and doesn't leave my thin/thick very damaged hair greasy. The owner of this company purchased it after having the exact same experience I did and I don't blame her one bit. It's that good.
And let's not forget adding volume. I hate putting more products into my hair than I have to. The only foolproof way to add lasting volume is the
VOLOOM
. The VOLOOM adds instant volume that stays until you wash your hair, even if that's days later. If volume is something you struggle with, the VOLOOM is something you need. Guess what? I have more
before and afters
with the VOLOOM, too!
Want more ideas? Click the tiles below!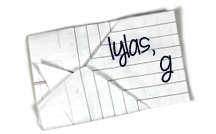 Find Kelly on
Google+
. Official
disclosure/disclaimer
statement can be found here.
Copyright 2009-2015, Gouldylox. All Rights Reserved.