Purchased by me.
I love
Colour Pop
. I basically pick up everything they release which is, honestly, an extreme amount of Colour Pop. Despite being sick of the green/bronze duo chromes that seem to be the most popular duo chrome color in the history of the world*, I could not love this collection more.
For this collection, Colour Pop collab'd with Youtuber
Coffee Break with Dani
, who is the cutest thing ever.
Metamorphosis
contains four custom Colour Pop shadows for $20. Here's what you'll get:
Bravery- True medium brown in a Matte finish
Strength- Soft peachy caramel in a Satin finish
Hope- Radiant opal with pink, violet, blue and silver duo chrome in a Sheer Opal finish
Kindness- Warm red brown undertone with a gold, green and blue duo chrome in a Sheer Opal finish
Here is why you need this collection. Strength is the perfect transition shade for fair and medium skinned women. Bravery is a lovely brown that isn't too warm or too cool (but brings out the best in light eyes) and works as a smudgy liner and crease shade. Hope is gorgeous on the inner corners and looks lovely if you use a slanted liner brush to apply right above the cupid's bow of your lip. Kindness is gorgeous, despite being a color you've seen before. Ultimately, it's all super easy to wear and a very versatile collection.
And for $20, you can't lose. Grab it before it's gone from
www.colourpop.com
!
*Seriously. Almost everyone who makes makeup has this exact color in their collection, back to 1997, when MAC launched one.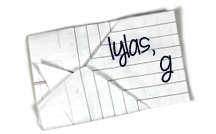 Find Kelly on
Google+
. Official
disclosure/disclaimer
statement can be found here.
Copyright 2009-2015, Gouldylox. All Rights Reserved.