Product sent for review.


Next up in my Summer Smoothing Treatments series is
Peter Coppola Beauty's Keratin Concept.
You may have heard a little bit in the past about a treatment with a similar name that included formaldehyde. This is a different product and a different company.
So what makes this smoothing treatment different? It's not meant to straighten hair. It's meant to smooth the hair, without any formaldehyde, aldehyde or glycol. In addition, none of the ingredients will turn into formaldehyde when heated (that ingredient is called aldehyde and it's NOT present in this formulation). This means it's safe to use for the stylist as well as the client. You don't want your stylist to get sick, do you? Of course not!
This product is fantastic for a few reasons:
1. No chemical smell. The formula smells like baby powder. It actually smells nice!
2. You rinse the formula out of the hair prior to drying and flat ironing. That means zero fumes.
3. It lasts twelve weeks or longer, depending on how you care for your hair.
4. Hair is smooth, frizz-free and refined.
5. Blow drying is made so much easier!
6. It combines a low acid perm and keratin together to create a smooth, long lasting look!
Many smoothing treatments allegedly "heal the hair" with keratin. This treatment doesn't pretend to heal the hair. It uses a really low damage perming solution combined with keratin to smooth the cuticle. The stylist applies the formula, you process for 20-50 minutes and then hair is blown dry and flat ironed. I can't stress enough how there are NO fumes with this product. That's a big deal, beauties!
I did a strand test using this product and the end result of the strand is gorgeous. It's silky smooth and totally frizz-free. My hair is very, very stressed and fragile, so I'm reluctant to do a full head treatment. However, if your hair isn't overly bleached out and damaged (like mine!), this would be a completely safe, easy way to get frizz-free hair for the summer!
Visit
PeterCoppola.com
to find a stylist in your area to perform this treatment. If you try it, tell me all about it!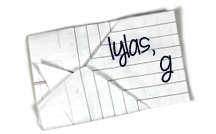 Find Kelly on
Google+
. Official
disclosure/disclaimer
statement can be found here.
Copyright 2009-2015, Gouldylox. All Rights Reserved.