Treatment provided for editorial consideration.



I'm all about fighting frizz, especially since I've gone blond. This summer, I'll be investigating, trying and reporting on all kinds of smoothing options. My first post in this summer series starts below!
About a month ago, I got a
Split End Repair treatment from Brazilian Blowout
at
Studio 921
in Baltimore. The treatment claims to repair split ends by repairing the broken bonds in the hair. This is totally different from a traditional smoothing treatment in several ways.
Utilizing a proprietary Thermo-Marine Bonding System™, this treatment fills in and binds broken hair fibers together, instantly mending split ends while a Brazilian Super Nutrient Complex prevents future breakage by surrounding each strand with a protective coating, defending against daily styling and environmental stressors.
The results last up to 4 weeks. You'll get the best result if you don't wash your hair more than twice per week and avoid sulfates. I noticed a real difference for the first two weeks. My hair was easier to manage. I didn't have as many yucky ends and it was a little faster to dry. My hair also did better in the humidity. However, after two weeks, I wasn't able to tell much of a difference. That could be because I was accustomed to the change or because my hair needs something stronger to keep it manageable. I do have a lot of damage from all of the bleach!


My hair, one week later. Still looking lovely!
If you've had this done, tell me all about it! The
treatment retails for around $50
and is worth it if you have a special event coming up or if you just need to get your ends to behave.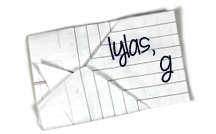 Find Kelly on
Google+
. Official
disclosure/disclaimer
statement can be found here.
Copyright 2009-2015, Gouldylox. All Rights Reserved.