Contains affiliate links. I bought this. Sent for review.

I used to make fun of my amazing friend Anne, from Beauty Xpose. She turned down concealer after concealer because it created tiny little lines on her lower lids. I will never forget marching from counter to counter, demanding Anne try this and that. Each one was a fail. If memory serves, we ended up exasperated, getting cupcakes from some bakery Pink Sith told us was heavenly (they were!).

Flash forward a few years later and now my eyes are doing the same thing. Applying a primer under the eyes (like Wayne Goss suggested) doesn't do a thing. Finishing my face with a translucent powder did nothing. I asked Anne what she did and she told me she gave up.

Sigh.


Thankfully, I was taking part in a "complementary hair trial" at
Studio 921
in Baltimore. My stylist and new bestie Rachel had some thoughts. "Immediately after applying your concealer, use a damp beauty blender dipped into a finely-milled setting powder and set your under eye area, up to your lash line. The key is to do it immediately--it's all about setting the product."
So the next morning, I tried it. And you know what? It worked like a gem. Here's what I did:
After I applied my skincare and SPF, I applied a primer to my eye lid and lower lid area.
Next, I applied my
It Cosmetics Bye Bye Under Eye Corrector
under my eye, using my finger.
Immediately afterwards, I grabbed my pre-damped
Beauty Blender
and using the pointy edge, applied my
Bravon Beauty Eraser Tinted Diffusion Powder
to the area directly below my lash line. The key is to do this immediately after applying your concealer. Boom. Lines gone.
By the end of the day, I did have one line come back. But only one. And only by the end of the day. Problem solved.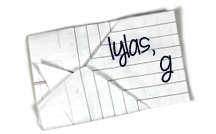 Find Kelly on
Google+
. Official
disclosure/disclaimer
statement can be found here.
Copyright 2009-2015, Gouldylox. All Rights Reserved.