I bought this.


I can't resist a shiny new tube of mascara--ever. Especially when it has a fancy brush that is unlike my other mascara wands. I was just complaining about my paltry lashes two weeks ago and they have not yet sprung into the beautiful fringe I hope Latisse brings. So until that growth happens, I'm hanging my hat on my mascara to do its job.
So what makes this
COVERGIRL Lashblast Super Sizer
better? I'm going to say that it's all about the brush. You twirl it as you apply and this specially shaped brush grabs all of your lashes and coats them with inky, volumizing and lengthening dual polymers. Unlike the other Lashblast brushes, this one isn't so fat it feels like applying mascara with a caterpillar. This brush is plastic-bristled, slightly stiff and seriously grips each lash.
It deposits more mascara closer to the lashline, then combs it out and lengthens as you twirl. I was blown away from the first application. It does take longer to dry down, so give it more than a few minutes. You'll love the results so much you won't care about that dry time. Trust me.
I'm not a huge fan of most
COVERGIRL
mascaras, but this one is pretty great. Grab it wherever COVERGIRL is sold for about $6.
And just so you know--
This was one of the most amazing moments of Monday night. Everyone coming together for peace brought me to tears.
I didn't want to write this post. I'm not in the mood to talk about makeup or hair. Who cares about that stuff right now? I live in Baltimore and I want my city to heal. I'm not black, I've not been hassled by the cops and I can't claim to understand what it is like for those in my city who deal with this daily.
I'm so sad I want to weep. To cry for the kids who were dropped off at Mondawmin Mall when the buses stopped running, who had to find their own way home during a riot (in Baltimore city, school kids take public transportation). I want to cry for the business owners who will most likely not be able to rebuild and for the people who no longer have the jobs they desperately needed. I want to cry for those who don't know any other way to bring about change. I want to cry because the voice of reason in my city is not coming from traditional leaders. Local leaders are trying. They really are. Eventually, it took the Nation of Islam and Christian ministers like Jamal Bryant to march together and calm down the scene on North Avenue. I wish there was a voice of reason to help us find our way to peace. Last night was mainly calm and peaceful, thankfully. But I doubt this is over just yet.
The rioting didn't make its way to my neighborhood. I was still several miles away, tucked safely into bed in the county. And other than donating time to clean up the mess, to take food to first responders or giving money, I can't do anything else to help the situation. Which makes me feel powerless and sad beyond measure. The only thing I can personally do is to try to teach tolerance, to be safe and to keep doing what I do. In that case, that means writing about makeup. Even when my heart isn't in it.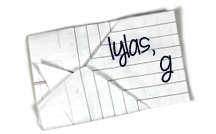 Find Kelly on
Google+
. Official
disclosure/disclaimer
statement can be found here.
Copyright 2009-2015, Gouldylox. All Rights Reserved.