Thanks to Kim Kardashian, everyone has decided it's a great time to go platinum. Kim herself has already bleached and tweaked her hair twice within one week. Take it from someone who made the change: it's an expensive, time-consuming hobby. And I'm not even platinum.
I wrote about bleaching my hair from a
dark red to a very light blond last summer
. My roots are gray and the upkeep was nuts with such a dark color. When I got a chance to try Olaplex before it was released to salons, it seemed like kismet. And my hair turned out fine. Sure, I've had to cut off about 8 inches. It's dryer than dry. I have lived with hair that will not dry in less than 10 hours for weeks at a time. I've also lived with hair that is slimy, and hair that stretches strangely and hair that won't stretch back. The cotton candy hair is the worst. On those days, you just really want a hat.
Ultimately, it was the right choice for me and I love it. But is it the right choice for you? Take this mini-quiz below.
1. Are you willing to have your new root growth bleached out by the same stylist more than once per month? (Assuming you are really going platinum and don't have a very light base color.)
2. Are you willing to sacrifice some real length?
3. Are you willing to spend serious bank on hair oils, conditioning treatments and styling products?
4. Are you willing to lay off the heat tools?
5. Are you willing to accept it and not scream at your stylist if your hair just breaks off randomly, all over your head?
6. Are you willing to deal with hair that refuses to dry, feels rubbery, slimy or stretches out, but won't stretch back?
If you answered no to any of these, then you aren't ready for platinum (or even really light blond if your base color is dark). Not only is platinum a hard shade to wear, but your hair will become really fragile. Love ponytails at the gym? Bad bleach may cause your hair to break off at the pony tailer. Not good at going 4 days or more without washing? You may not be able to wash your hair more than two or three times per week, at the most. It's so time-consuming to wash, condition and style, let alone do so in a super gentle manner as to not cause your hair to break off in your hands.
Sure, having a stylist use the most amazing products available, including
Olaplex,
is a must. But even under the watchful eye of the most skilled stylist, platinum is tricky to pull off without losing your locks. Wanna place bets on how long before Kimmy is rocking a faux hawk when her hair breaks? It already looks thinner than it did pre-bleach and now she's adjusted it within a few days of originally bleaching. She's dancing with the devil...and the devil wants her hair.
So you love the look and won't be deterred? Well, welcome to the club! Assuming you've made the leap to platinum, here are my favorite products that seem to work the best for my very dry, very light hair.
I've tried EVERYTHING over the last 8 months and here is what works.
I am not working with Roux, ApHogee or even Sally's. (Although I'd be happy too!) I've tried EVERYTHING and this is what consistently just works.
I slather my hair in
Coconut Oil
prior to shampooing, to add some moisture back into the hair. Add it to your hair, wrap it in plastic and chill for an hour or more.
Roux Anti-Aging Porosity Control Corrector and Conditioner
is the best conditioner that won't really condition your hair. This corrects the porosity problem you'll have after bleaching. When your hair is too porous, it feels like rubber, it stretches and snaps and it never dries. You'll want to use this after shampooing, before using another conditioner.
ApHogee Intensive Two Minute Keratin Reconstructor
is a fabulous conditioner that I use every time I wash. I can tell when I forget to use it and I hate myself.
ApHogee Two Step Protein Treatment
will get your hair back to feeling slightly more human. You can do this treatment monthly. It's a pain, but it works.
ApHogee Keratin and Green Tea Restructurizer
is amazing. I spray this on damp hair and when I don't, it's totally obvious. Hair is transformed after a few uses. Instead of cotton candy hair (I'm talking texture, not color), you'll have spun gold. Or at least hair that feels like hair.
After my hair is washed, I add heaps of
Davines Oi
to try to make it manageable and shiny. This oil is far from cheap and I go through it like water. I keep trying to quit it and I can't.
After the Oi, I spray
It's a 10 Miracle Leave In with Keratin
in my hair, which helps considerably. Again, if I don't do this, I notice I skipped a step.
Finally, before I dry my hair, I spray a light coat of
Oribe's Royal Blowout
to help the brushes glide and the hair shine. It's the closest tool I have to faking healthy hair.
Are you taking the plunge? Have you already bleached your hair? Tell us what products worked best for you!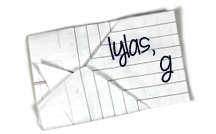 Find Kelly on
Google+
. Official
disclosure/disclaimer
statement can be found here.
Copyright 2009-2015, Gouldylox. All Rights Reserved.