Sent for review. Purchased by me. Contains affiliate links.



I'm obsessed with all things hair right now--mainly how to keep it looking healthy. Now that I've gotten my hair health under control (
after bleaching it blond
) and chopped it into a lob, I've been searching for the best brushes to work my style.
I have really thick, coarse, sensitized, dry hair. One side often has a texture of cotton candy and the other side looks like perfect hair. It's hard to get my hair to meet in the middle without causing too much wear and tear on my strands. You know how you fall into a pattern of over-styling the hair near your face, because it's what you see? Apparently I do that to one side of my head and need to be really gentle when I'm styling my hair. And because my hair is so thick, brushes often either don't grab my hair or get stuck. It's almost like the bristles are too sticky for my hair or there are too many bristles to penetrate my thick hair.
Having the wrong brush is like being stuck in hair purgatory. When it's wrong, it's miserable. When the brush works, it's so dreamy.
What works for my lob right now are
Olivia Garden's Heat Pro (2 1/8) and NanoThermic brushes (1 1/4).
The bristles are the perfect density to comb through my hair without getting stuck. They manage to detangle, smooth and bend my hair perfectly, with just the flick of the wrist. Both of these brushes are lightly vented to allow heat to pass through the core of the barrel. This means you can use the brushes as a heat tool to create easy waves or volume. The lightly rounded top allows you to form barrel waves with ease, with no fear of tangling your hair. Plus the ions in the brush help smooth and shine your hair (provided your hair is missing what the ions are giving up.)
Olivia Garden
brushes just work for me. They help dry my hair quickly, the brush doesn't get too hot or store heat and they aren't crazy expensive. Overall, I'm really impressed!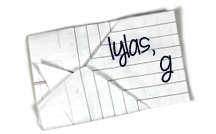 Find Kelly on
Google+
. Official
disclosure/disclaimer
statement can be found here.
Copyright 2009-2015, Gouldylox. All Rights Reserved.