Sent for review. Contains affiliate links.



This new palette from Too Faced is kind of genius. Each powder in the
Selfie Powders Palette
actually changes the overall tone of your makeup, just like an Instagram filter. If the
Ambient Palette from Hourglass
didn't give your complexion enough kick, this Selfie Palette will deliver a little more of the tone shift your complexion craves.
It contains three colors: sunrise, totally toasted and moon river.
Sunrise
is a yellow powder with a slight sheen that adds an overall warmth to your face. Like all of these powders, it's about creating a natural glow--and with Sunrise, that glow is like what the light would look like if you took a photo at sunrise. This powder will tint your entire look to be more warm and more yellow-based. Go gently into the sun when you apply this powder to avoid looking too yellow. A little goes a long way, especially if you are pale.
Totally Toasted
adds a beautiful barely there bronze glow. If you want to add a bit of beach to your photos, this is the shade for you. It's also fantastic as a blush or shadow, if applied with a slightly heavier hand. This isn't a dark bronze at all; it's more freckle-colored, if a freckle was see through and shiny. Wait. Is that a good description? It's barely there bronze and it's gorgeous. You get it, right?
My favorite is
Moon River
, that magical color that turns everything cooler, as if you were being lit by the moon. It's got a slight lavender cast and I want to live in it forever. It's the perfect shade for us pale girls who don't want to look tan. If you love all things icy, this is the shade for you.
These powders aren't chalky at all, thanks to the unusual formula. Instead of a dry powder, they are a cream-powder hybrid. They feel almost buttery to the touch, but go on as smooth as silk. And don't worry, you won't look purple or yellow. It affects the light in a way that gently shifts the colors, a gentle affect, not a drastic one.
Grab it while you can from
Too Faced for $36
.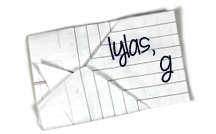 Find Kelly on
Google+
. Official
disclosure/disclaimer
statement can be found here.
Copyright 2009-2015, Gouldylox. All Rights Reserved.