Advertorial content. Product sent for review. Product purchased by me. All opinions are my own.


Paula and I years ago. Such babies!
You know all about Paula Begoun, right? She was the first person shouting reviews from the rooftops way back when you had to buy her books and bloggers were not yet a thing. Paula is the person who taught me all about ingredients, forced me to wear sunscreen every day and convinced me I didn't need a separate eye cream in my 20s.
My point?
Paula knows skincare
. The fastest way to cut through the hype of beautiful magazine ads and retouched photos is to see what Paula thinks works the best, based on the chemistry and science in the formulas. No time for cross checking ingredients and packaging and formulation? Save your time and try the products she's personally developed. Each one is hard-working and lives up to everything Paula preaches: effective products, stable packaging, fast results. (Check out
Beautypedia
if you want to see how your products currently stack up.)
I've got dry skin, with fine lines, some sun spots and a little redness. I chatted with one of Paula's skincare pros to figure out exactly what would deliver the results I was looking for. They have products for every skincare woe and aren't shy about answering questions!
Quite an overhaul, eh?
The
Paula's Choice Skincare Consultant
suggested we start from the ground up and revamp my entire routine. I know my skin can take an aggressive approach, so we decided to stagger the addition of some serious treatments into my daily plan to really make my skin look amazing.
To make sure my skin is clean without being stripped, they suggested the
Skin Recovery Softening Cream Cleanser
. This helps cleanse dry to very dry skin without giving you the post-wash "itchies" (it's great for people with rosacea, too!).
Although I'm not always a huge fan of toners, they suggested I try one to make sure no makeup is left behind.
Skin Recovery Enriched Calming Toner
soothes dry skin and instantly re-hydrates.
Serums are the fastest way to make major changes to your skin. To help my skin look more radiant and healthy, they suggested the
Skin Recovery Antioxidant Serum with Retinol
as my everyday serum.
One of my biggest battles is with sun damage. The best way to fight this problem is to purge tired, old skin cells and reveal, younger, brighter and clearer skin. It's strong, but results are practically guaranteed with
Skin Perfecting 8% AHA Gel Exfoliant
.
My skin still needs moisture, so we added a
Skin Recovering Replenishing Moisture
to keep my skin hydrated and supple.
Finally, we finished my daytime routine with a daily
Skin Recovery 30 SPF
. (You wear one of these everyday, right? Please tell me you do!)
My nighttime routine is similar, but we decided to pay close attention to getting rid of my sun damage. While a few products do work together to make a difference,
Resist 25% Vitamin C Spot Treatment
is a hard working treatment that should finally help deliver that Downtown Abbey glow I'm after.
Because I've only seen real results with a peel or laser, my skincare consultant at Paula's Choice suggested I hedge my bets and use a
1% Clinical Retinol Treatment
. This, combined with the rest of my plan, every other night, should turn my skin "on", making it work like an engine to turn over new cells quickly.
Because hydration is so important, we added two more products. The first is a mask that boosts hydration like crazy. The
Skin Recovery Hydrating Treatment Mask
calms skin, soothes redness and boosts hydration. Plus, you can leave it on overnight to really boost your glow.
Finally, we added a few drops of
Resist Moisture Renewal Oil Booster
to my regime every day. All of the sun damage repair can be really drying. This oil is amazing and boosts my overall hydration throughout the day, not just when it is initially applied (that's a major distinguishing point, btw!).
It's been about a month since I started my Paula's Choice Skincare plan. My skin is super smooth! I mean,
super smooth
. The redness on my cheeks has lessened and the fine lines around my eyes are better. The texture around my nose has improved and my skin is more radiant overall, smooth and even-toned. My skin has more bounce--meaning it has more elasticity and looks younger.
You can't be disappointed by the results you'll get with Paula's Choice.
Fun fact about Paula's Choice: She doesn't believe in eye creams. She doesn't have products for the eyes only. Instead, she suggests using your regular products on the periorbital area. Cha-ching! That's money you aren't spending! And speaking of saving money...
Want to try it for yourself
?
Check it out on the PRIMP app and get 20% off + free shipping
. Or shop the
Paula's Choice site directly via this link and save 20%.
If all else fails, just enter
PRIMP20
at checkout and save. Any way you slice it, I've got you covered to save 20% on your best skin ever, plus free shipping. Sweet action! Try it and tell me what you think!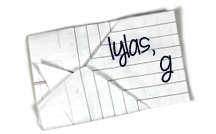 Find Kelly on
Google+
,
Twitter
or
Facebook
. Official
disclosure/disclaimer
statement can be found here.
Like this post?
Subscribe and never miss a thing!
Copyright 2009-2015, Gouldylox. All Rights Reserved.