Purchased by me. Contains affiliate links.




After seeing all of the photos on Instagram, I couldn't resist picking up a few palettes from Makeup Revolution. I grabbed the Iconic 1, the Naked Underneath Faux Fur Covered Palette and the Sugar and Spice Blush and Contour palette.





When they arrived at my home in the US, about a week and a half later, I couldn't wait to dive in! We'll discuss the Blush and Contour palette later, but for now, let's talk Faux Fur!
This palette, which is laid out almost identically to
Too Faced's Semi-Sweet Chocolate palette
, contains 16 warm toned shadows in a variety of finishes. The shadows in this palette are a little more rich, a little more shimmery than most nude-ish palettes around right now.
The powders aren't as finely milled or creamy as the higher-priced shadows I tend to purchase. That said, they are still easily blendable and look as beautiful on the eye as do the palettes that contain a much more expensive shadow.
Naked Underneath
also comes with the longest makeup brush I'll never use. Instead of having bristles like a standard brush, it's a really nicely done dual-ended sponge applicator (and have I mentioned lately how much sponge anythings skeeve me out? Who cares?). The shadows are a shimmering, smokey nude and I think I'm in love.
Take a look at the
Naked Underneath Palette
. It is definitely a stunner.
Here is my first FOTD using the palette.
To get the look, I used:
#1 on the upper lash line and corners of the eye
#2 in the center of the lid
#3 on the crease and outer corner
#4 on the outer corner and underneath the lower lashes
#5 on the brow bone
I lined my inner rim with
Hourglass' Gel Liner
and topped off lashes with
Subversion
and
Perversion Mascara by Urban Decay
.
See what I mean? The shadows are not the creamiest powder I've ever tried, but who cares? They look amazing on the lid, are totally blendable and easy to work with.
Grab this palette for
£7.99, plus shipping
. (Currently about $12.25 USD.)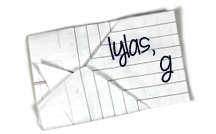 Find Kelly on
Google+
. Official
disclosure/disclaimer
statement can be found here.
Copyright 2009-2015, Gouldylox. All Rights Reserved.