Advertorial content. Contains affiliate links.



When I was little, I spent so much time outside. I burnt easily and while my Mom tried to keep me covered in sunscreen, I still got burnt. Then there was that one time I went to Preakness in college and got sun poisoning. Ugh. Other than that, I've always been an indoors kind of gal. Now that I'm older, I've got the damage to prove that I have, in fact, gone outside.
Did you know that UV rays cause 95% of visible aging? Imagine that if you never went outside (or smoked or experienced stress) you would still look like a young adult? How amazing would that have been?
Me, under a Wood's Lamp.
My nose is the worst. Under a wood's lamp, it looks like my entire nose is super sun damaged. Yikes. While sun damage can lead to skin cancers and moles, it can also make your face look dotted with dark spots. Once the damage is done (often years before you even knew you were doing it), it's not so easy to un-do. For me topicals only went so far or made my skin dry and painful, often with scant results.
When topicals aren't enough, what are your other options?
Always Wear A Sunscreen. Always
. I don't care if you are a man or woman, you have no excuse for not wearing a minimum of an SPF 15. If it's daylight, you need a sunscreen. The one in your foundation is likely not enough to save your skin, so stop with the excuses.
I like LaRoche Posay, Paula's Choice and Murad.
Peels Work Wonders.
A deep peel will use a combo of acids to remove the top most layers of skin, over an extended period of time. Your
skin will look fresh and new immediately after the peel
. Depending on the type of peel your derm thinks best, some have almost no downtime and still give noticeable results. However, if you really want to say "WOW!", you'll want a peel that requires more downtime.
Microdermabrasion Is Fast.
Microdermabrasion is when a doctor removes the top layers of your skin with buffing and suctioning tools. Depending on the treatment, you will see a variety of results immediately. It's possible for you to see immediate resurfacing, smoother skin, brighter skin. Over time, collagen can remodel so your skin will look fuller. Fine lines may reduce or go away entirely.
Lasers Are Amazing.
Again, depending on what your doctor suggests, a laser can take care of a variety of skin woes. Broken capillaries? Check! Sun damage? Check!! Fine lines? Check!!! With most lasers, there is some downtime and swelling. The procedure itself isn't outright painful, but it may be uncomfortable at times. There are many types of lasers and each do something slightly different. Your doctor will help you determine what is the best course of treatment for you. Lasers are going to
give you the most visible difference, as far as sun damage is concerned
. It is also going to be the more expensive option. However, you'll get the results you want.
What has made the biggest difference for you? Share your story below! In my experience, lasers worked the best and peels made my skin look like someone turned on a light inside. Tell me what worked for you!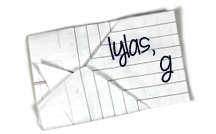 Find Kelly on
Google+
,
Twitter
or
Facebook
. Official
disclosure/disclaimer
statement can be found here.
Like this post?
Subscribe and never miss a thing!
Copyright 2009-2015, Gouldylox. All Rights Reserved.