Purchased by me. Affiliate links.


I've never bought an Ulta shadow palette. None of them ever appealed to my senses before. Yet the
Gilded Gold Palette
managed to capture my attention. The
LORAC Unzipped Gold Shimmer Palette
was twice the price, so I dove head first into the unknown.
And by diving into the unknown, I mean I was talking to myself in the store, rationalizing beauty math, as I do every time I shop:
"I really like the idea of an all-golds palette. Yeah, but I don't need another palette. Even though the LORAC one is gorgeous. If the Ulta version is nice AND it's half the price, then it's a fair compromise and I'm saving $22 for something else. And if I hate it, I can always return it."
Never let me balance your accounts. Under any circumstances.
That said, I grabbed the palette and set out to create something fabulous. The shadows are more than a little on the dry side (I know the LORAC ones aren't!). But once you've blended them on the eye with primer, they are fine. I guess. I do wish there were more colors that had
gleam.
Sure, there are mattes and glitters and shine. But I just wish the pigments had a little more glitter and shine--know what I mean? Oh yeah, and a little more pigment! The swatches below were impossibly hard to get. I honestly got mad and gave up trying.
Overall,
this palette is
uninspiring at best and straight up bleck at worst. Plus there is nothing golden or gilded about it. If you need another nude palette and hate makeup, be my guest and grab it.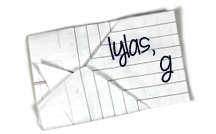 Find Kelly on
Google+
. Official
disclosure/disclaimer
statement can be found here.
Copyright 2009-2015, Gouldylox. All Rights Reserved.