Sent for review.


Curling irons are now one step from being sentient, thanks to T3. A few years ago, the irons that could self-twist started to hit the market. Then came barrel-less irons that only required you to section a small slice of hair. Now with the launch of
T3's Twirl 360
, curling irons have moved up one rung on the evolutionary hair ladder.
Here's what I'm talking about.
The T3 Twirl 360
automatically turns the iron
so your delicate wrists don't have to do any work.
It automatically knows which way you want to curl your hair by the slightest movement of your wrist, thanks to some
space-age gyroscopic technology
.
It
can go faster or slower
, depending on how accustomed to using the Twirl 360 you have become.
The Twirl 360 also
self-regulates and checks on the temperature
throughout the barrel, so your hair only needs to be curled once.
The Twirl 360 has five
heat settings, two speeds and the barrel uses tourmaline and ceramic technology
to make your curls last longer. It also tells you how pretty you are, using Chris Pratt's voice.*
The barrel is
1.25 inches
, which means you won't get tight curls; instead you'll get body and natural looking waves. It's great for sultry waves, barely curled lobs and for adding shine, volume and style to hair.
Here is a handy cheat sheet on how to use the T3 Twirl 360:
To turn the iron on, press once for using the slower speed (so you don't burn your noggin) or press and hold for the faster speed (because you are a pro).
Then double-click the button to select the heat setting.
Section your hair and once your hair is in the iron, twist your wrist slightly, while pressing the go button.
Hold your hair for about 5 seconds (make sure you use a heat protectant) and then release the clip and pull the iron down and out of your hair. Unwinding it will only release too much of your curl (but you already knew that!).
Pushing the go button again will return the clip to the top of the iron, so you can start again without twisting and turning your delicate wrists too much.
This iron will automatically shut off after an hour so, if you are prone to worrying about such things, you can check that off of your list.
The
Twirl 360
will give you loose waves that last for a full day, if not longer, thanks to the tourmaline.
Pin this for later!
If you think you can handle having that kind of relationship with a curling iron, grab this iron, from
Lock and Mane for $230
. Yeah, it's expensive. But one day, they might upgrade the software so it talks to you in Chris Pratt's voice. You don't want to miss out on that action, do you? **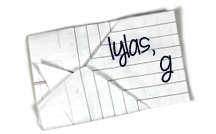 *That is a lie. But how nice would it be to talk to your curling iron like it was Chris Pratt and it would just curl and braid your hair? Serious swoon-time! (There are no voice activated commands at this time. Don't buy it and be mad that it doesn't talk to you like Chris Pratt. That's just silly.)
** More lies.
Find Kelly on
Google+
,
Twitter
or
Facebook
. Official
disclosure/disclaimer
statement can be found here.
Like this post?
Subscribe and never miss a thing!
Copyright 2009-2015, Gouldylox. All Rights Reserved.