Service provided for promotional consideration.


Every now and then I come across a little gem and I feel like you would want to be in the know. Maybe you'd need this in case you found yourself in my fair city and discovered you had a moustache. Or leg hair. Or brows that were out of control (Am I the only one this happens to regularly? Like I'll look in the car mirror and not understand why my brows are in the crease of my eye lid.).
Here is my problem. I tend to notice these things when I have twenty minutes to spare and no one around to help me out. However, since I've found a secret spot called
Hot Wax
, those days are over.
Hot Wax
is a little spa, tucked away on The Avenue in Hampden, right inside the NV Salon. Hot Wax offers Dermalogica products, waxing packages and amazing facials. What makes this spa a true find isn't that you can
schedule online
, or their really competitive prices. What's really special is owner Rebecca Ostroski's ability to determine what you need.
Rebecca's philosophy is simple. You'll get what your skin needs and what the time booked allows for, nothing less. For instance, I booked an express facial and ended up getting way more than a quick, traditional European. I skipped the extractions (I didn't really need them) and opted for a light peel and a hydrating masque. My skin was left glowing. Actually glowing.
I also got my brows waxed. I loved the thoughtful detail given to my delicate arches. My tails aren't so great and she was careful to maintain the shape, without going too thin at the ends, which is harder than it sounds. If you like to wax it all, Hot Wax has packages that make it a totally affordable year-round option.
I'm definitely headed back soon!
Check out Hot Wax at 861 West 36th Street in Hampden in Baltimore, MD
, inside the NV Salon (If you haven't been to Hampden, you need to check out the local artist scene after your wax!). It's a great place to stock up on your
Dermalogica
and
Bumble and Bumble,
too!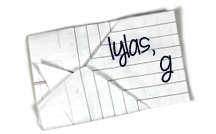 Find Kelly on
Google+
,
Twitter
or
Facebook
. Official
disclosure/disclaimer
statement can be found here.
Like this post?
Subscribe and never miss a thing!
Copyright 2009-2015, Gouldylox. All Rights Reserved.