Contains affiliate links.


I'm a huge
Stern Show fan
and I'll happily list a million reasons why you should be too. One of those reasons is
Sal Governale
. If you don't know Sal, he's famous for writing horrible songs about his wife, being late to work on really important days and making great phony phone calls to pizzerias.
But Sal has been hiding something. His undereye circles.
Sal's dopp kit, courtesy of the Stern Show.
On Monday, it came to Howard's attention that Sal can't face the day without his special man kit. In fact, he's so uncomfortable without his fully stocked bag that he needed to run home during Snowmageddon and grab his secret beauty stash, despite Howard reminding him that this could be a terrible idea. When he arrived at the studio on Tuesday, he offered to share the contents of his makeup bag, but only after he hid a few things. What product could Sal not get through one day without?
CoverFX Conceal FX Concealer
. This creamy, natural-looking, hard-working concealer is exactly what Sal "The Snow Queen" Governale needs to cover this dark circles, which have plagued him since he was a teen. Even if Sal had known that the Sephora on 34th between 7th and Broadway would have gladly given him a sample at no charge, he was in fact justified in going home to grab his precious, so he could face the day without his circles.
Why? After a quick bit of sleuthing, I was able to confirm my fear.
CoverFX no longer makes Conceal FX
. CoverFX makes phenomenal products, especially for people who need a lot of coverage, but they no longer make this exact concealer.
Since I'm sure this news is sending Sal into a tailspin, I asked Baltimore-based
About Faces Makeup Artist Owen O'Donnell
where Sal should turn next.
"
Nars Stick Concealer
is sweat-proof, matte and blends seamlessly into skin with a wide variety of skintone-correct shades. The Honey, Vanilla, and Custard shades' pink-y peach tones pack an extra punch against under eye circles.
"
Darphin's new Dark Circle Under Eye Illuminator
de-puffs, massages fluid out from under the eyes and has a universal brightening undetectable tint that matches everyone. Men tend to do best with either a combo of oil-free BB cream and Powder Foundation, or either used individually.
"
Smashbox's new Photo Filter Creamy Powder Foundation
is also sweat-proof, with adjustable, easy-to-blend coverage that controls shine and will completely cover blemishes without turning white in photos or rubbing off. Dryer skin would like the oil-free BB cream with SPF 35.
New Photofinish Primer Water
is clear, sprays on to provide oil-free hydration before cosmetics, contains electrolytes like Gatorade to energize your skin, then can be misted after to ensure all day wear and no smearing to give away what's covered up."
And guys, listen up. If you aren't confident without a bit of concealer, your fancy shampoo or a special lip balm,
you aren't alone
. In fact, one in ten British men wear makeup daily. A separate survey among 1,000 men in the US and UK revealed that 54% of men use a special face wash (Aveeno is a great choice, by the way!). 39% wear lip balm, 33% get waxed and 10% wear foundation or concealer daily. So don't be afraid to swagger into your neighborhood Sephora and ask for a little help.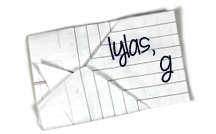 Find Kelly on
Google+
,
Twitter
or
Facebook
. Official
disclosure/disclaimer
statement can be found here.
Like this post?
Subscribe and never miss a thing!
Copyright 2009-2015, Gouldylox. All Rights Reserved.