Contains affiliate links. Purchased by me.



Isn't it weird how, when we look back at trends, we never really see them clearly when we are in the moment? I lived through the 80's with my black rubber bracelets and mall bangs and never thought I looked noticeably trendy for one second. The 90's seemed to be trendless to me at the time; everything was so casual and dark. Looking back at the man shoes and brick lippies makes me cringe even more than the 80's. The early aughts were full of rebound glam, bouncing back from the lack of anything structured and fancy. Boho chic, graphic tees and tall boots made a resurgence; as did the rise of disposable fashion and barrel rolled curls (and remember feathers?) It's often hard to see what's actually in front of you, but what were the trends from 2014 to which we can now bid adieu?
Daily Structured Makeup
Daily makeup was so structured! Think of all of the complicated eye charts, tutorials and double-winged liner. So time-consuming! And where were we wearing that nine-shade smokey eye? If you were at all like me, it was probably to binge watch Parks and Rec on Netflix.
2015 makeup is all about actual natural makeup. No more extreme contouring or complicated eyes. Take it all down a notch. Embrace those natural palettes for a pretty, blended easy eye. We don't have to see every step of your contouring process in your #nofilter, #instagood selfie. Pick a shade or two, blend and go. And if you must contour (I do!), do it under your foundation or without noticeable lines or sheen.
Ombre Everything
ryanndacosta.com
A subtle fade is lovely. But what were we thinking with the brown to blond super ombre? And why the ombre lips? You can only wear ombre lips if you don't speak, eat or kiss--which I suppose is perfect for everyone who goes out and just stares at their phones.
sosumem.ie
But for the rest of us it's silly, so let it go. Fades are fine. Just go gently into the club/office/living room without all of of the gradient shading, please.
Big Hair
hypercube.me pinterest.com
This one hurts. I finally have long hair and as a plus size woman, big hair balances things out. I love Dolly Parton (but not the hairspray) and feel happiest when I have a head full of big-bodied hair. But the fluffy days of Guess model hair has passed us by. Forget your giant roller sets of lose waves and opt for hair with bent waves with no structure.
2015 is all about the looser hair, relaxed styles (minus updos and braids!) and a much smaller profile. Speaking of which, to super long hair, we are saying allons-y. Replace those expensive long tresses with messy lobs and enjoy the freedom slightly shorter hair brings.
So what does that leave us with for 2015?
feedyourstyle.blogspot.com
Really natural makeup.
Get out that
CC Cream
for a touch of coverage, or go for an airbrush finish that is almost undetectable (I'm obsessed with airbrushing right now!). Skip the liner you'll never get right and opt for simpler shadow. Ditch the blinding, shiny highlighters and create a highlight with a lighter color of concealer. If you must contour, add your darker shade under your foundation so it's not as visible. In other words, do the opposite of the Kardashians in those "E! interview" settings. Hair and makeup will start to settle down and stop being so fussy as we realize that the rich and famous will never accept us average janes and we should aim to be our authentic selves, not a glambot from Koch Industries.
Burberry, Spring 2015
Try lo-fi styling options for your hair
.
Try sleeping in braids or rag rollers to create waves that aren't so controlled. Barely-there bent waves will rule the lobs this year. Try a
bubble wand
for quick non-symmetrical waves (Verge One makes the only one that works in my hair!).
Jil Sander, Spring 2015
Focus on your skin
.
This is the year of the naturally radiant face, so embrace it! I've kicked off my 2015 with a new skincare plan from
this brand
. People in other countries rave about it, so I dove in and I'm hooked. Fine lines around my eyes have diminished fast.
Radiance
is instant and
dark spots
from sun damage lessen really, really quickly. And if you play your cards right with coupons and rewards, you can score it for less from your
drugstore
. It's already a less expensive line than department stores' and the extra savings is amazing.
Green eye via pinterest.com
What about glam?
So where does this leave us for a glamorous 2015? Take inspiration from the less flashy decades. Simple, pretty and not too overdone. Think Downton Abbey, not Real Housewives. If you want to up the wattage for nighttime, try foiling already
glistening eye shadows
for extreme shine and play up your lashes with
mascara primer
or really
natural falsies
.
So let's sum up my predictions for 2015.
Ditch the structured makeup
. Think lo-fi and 90's for your hair inspiration but don't lose the radiance or metallic touches.
(And if you insist on popping collars or heroin chic boy looks, I'm going to pretend you aren't happening. I just can't with that.) What are you looking forward to changing? Tell me in the comments!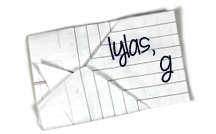 Find Kelly on
Google+
,
Twitter
or
Facebook
. Official
disclosure/disclaimer
statement can be found here.
Subscribe
and never miss a thing!
Copyright 2009-2015, Gouldylox. All Rights Reserved.