Sent for review. Contains affiliate links.


I'm always looking for new hair tools to make my hair as fab as possible with as little work as I can get away with. I use hot rollers more often than not, so I jumped at the chance to take the
Infiniti Pro by Conair Secret Curl
for a spin.
Promising an easy, fast way to get lush curls with no crimps, I got to work as soon as the box arrived. As soon as I had the box unpacked and was ready to get curly, I ran into a minor problem. I couldn't find the power button.
There is no power button. Let me save you five minutes and tell you that you turn this on by plugging it in and turn it off by pulling the cord.
Before I continue, I want to make sure you guys understand what kind of hair I have and how it might be different from yours. My hair is really thick. And there is a TON of it. My hair is heavy and long. It is also slightly damaged. Your experience may be different if your hair is different from mine.
Next I allowed the curlers to heat for a few minutes while I made sure my hair was tangle-free, heat-protected and ready to go. Obviously, the tighter the curl, the smaller the section of hair you are going to use in each roller.
These are super easy to roll. You place the roller somewhere near the middle of your strand, wind your hair around the roller and then roll the curler up the hair shaft. To close it, you just press it closed. Continue this around your head in as large or as small sections as you like.
If you have a ton of hair, you might wish for more rollers. If you want tight curls, you are going to wish for more rollers. If you just want some body and waves, you're all set with the 12 rollers with which this comes.
I kept these in my hair while I did my makeup, which was about 20 minutes.
To unroll the curlers, you simply pop them open and unwind. I like to take my dryer and cool shot the hair before I unroll them to help the curl really set.
When I unroll my hair I get pretty, large waves. I don't get the curls advertised on the box. Perhaps that is because I didn't use a setting lotion. I think it's fair to say that these don't get hot enough to curl your hair without a little extra help.
One thing about these rollers is totally awesome.
You'll never burn your fingers. YEAH! You'll need to prep hair with a setting lotion or strong hold mousse. Without it, your curl may not stay as long as you desire.
Here are my overall thoughts.
I love the design. These are super easy to use. However, I do have occasional problems with them slipping in my hair while they are curling.
I wish these got a little hotter so the curl would be more dramatic. I'm not getting anything close to what is on the box, WHICH IS FINE WITH ME. But without the heat or a major styling product, your curls may not last long if you have very straight hair. The curl I get with hairspray fades very, very quickly. My hair is tricky to curl--if this had tourmaline, I bet the waves would last longer in my hair.
I wish there were more rollers so you could do smaller curls. I have a lot of hair, but still feel like women with half as much hair as I could benefit from more rollers. Even if you could just pop extras in the heating slots after you've used the other rollers, it would be helpful.
Here is another try and I got better results. Not what's on the box, but pretty waves.
I
love the way these waves look
versus a traditional roller. But without the staying power, it falls a little flat for me. Since I don't wash my hair more than twice a week, using a ton of styling products isn't for me. If you wash often and don't mind using some strong styling products, these curlers may change your life.
Check out
Phyrra's review here
and see what she had to say about them! If you've tried 'em, tell me what you think! I wanna know!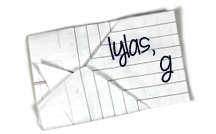 Find Kelly on
Google+
,
Twitter
or
Facebook
. Official
disclosure/disclaimer
statement can be found here.
Subscribe
and never miss a thing!
Copyright 2009-2014, Gouldylox. All Rights Reserved.