Sent for review. Contains affiliate links. Purchased by me.


A few weeks back, I started asking my blogging friends how to get the shiniest hair possible. Loads of people suggested using deep conditioning treatments with 'cones.
Ojon
continually comes up as a great deep conditioning treatment. So does
Joico's K-Pak Treatment
.
Old wives' tales about eggs and mayonnaise and "sealing the cuticle with cold water" are all over the internet. However, none of that really gives me great shine. I want mirrorball shine. Like see-yourself-in-your-own-hair shine. I know, lofty goals, right?
As of this minute, what is working better for me than anything else I've tried (and I swear, it's a LOT) is this combo:
Wash, condition and treat hair with
Liquid Keratin Shampoo, Conditioner and Leave-In Conditioner
. The protein in the keratin seems to help make the hair more manageable, soft and super shiny.
Before drying the hair, add
DermOrganic's Shine Therapy Spray
. A little goes a long way, but add as much as you can without it weighing down your hair. The shine you'll see instantly is insane! Blow dry your hair, or let it air dry and finish with another quick spritz of the
DermOrganic's Shine Therapy Spray
. I've been looking for years for hair that gleams like this and have tried almost everything. This DermOrganic Shine Therapy Spray has actually made me stop looking. I'm convinced there is nothing better. And that is
life
changing! (In the most melodramatic, unimportant way possible, mind you.)
This is it! My holy grail of shiny hair. If you've got something you like better (or instead of!), please tell me in the comments! I'll still keep my eyes open, but until something better falls in my lap, this combo is perfect.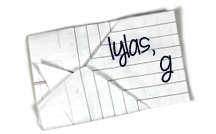 Find Kelly on
Google+
,
Twitter
or
Facebook
. Official
disclosure/disclaimer
statement can be found here.
Subscribe
and never miss a thing!
Copyright 2009-2014, Gouldylox. All Rights Reserved.