Sent for Review.




Call it a magical wardrobe or Time Lord technology, but whatever it is, this very special TSV from Tarte has so much more than you can ever imagine. It's the perfect holiday gift for any beauty lover. I haven't met a woman who doesn't go into full on squee-mode when she sees this.





You get so much with this little box, the
Tarte Sweet Indulgences 3-1 Holiday Gift Set
. I'm not even sure where I should begin. Inside the beautiful lilac box are three thinner, book-like boxes, each a treasure waiting to be opened.
The purple box is Eyeshadow heaven. You'll get two individual palettes, containing 16 colored clay eyeshadows. One palette consists of nude, pink and purples. Each color is so soft, so pretty; you can't not love the look.
The second palette consists of earthier tones that still fall into the gentle, pretty and delicate pattern. If you look at some other grittier palettes in stores and wish for a softer, more feminine palette, these are what you've been looking for.
The golden box offers up the finishing touches for your eyes with three limited edition liners in plum, charcoal and bronze, plus two full size Lights, Camera Lashes mascaras.
If you haven't tried this mascara before, it contains a rice powder that instantly binds to the lashes and plumps them without making lashes look clumpy. Your lashes will be extended beyond what you thought a mascara could do. It's the perfect finishing touch to a very romantic look.
In the turquoise box, you'll get what you need to finish your look--blush and lippies. Wonder and Rare are two exclusive LipSurgence Lipcremes that have a pigmented punch, without looking overstated. These Lipcremes have more pigment than the original Tarte Liptints and the color will last and last. Plus you'll get a LipSurgence Lipgloss in Indulging that adds a nice glossy pop of color on top of either Lipcreme. And it looks beautiful by itself!
The two blushes, Pampered and Savor, offer a poppy bright and a natural nude cheek color. Pampered is perfect for darker skin tones or the apples of your cheeks. Savor is the perfect fair skinned nude.
If you've never tried Tarte before, are a serious Tartelette or are looking for the perfect gift, this is the
Sweetest, most Indulgent Holiday Gift Set
you can buy.
Grab it for $59.94
before it's gone! It's only available at this special price until midnight on Monday. And only on QVC.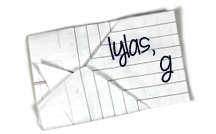 Find Kelly on
Google+
,
Twitter
or
Facebook
. Official
disclosure/disclaimer
statement can be found here.
Subscribe
and never miss a thing!
Copyright 2009-2014, Gouldylox Reviews. All Rights Reserved.