Sent for review. Contains affiliate links.

It's no secret that It Cosmetics is one of the brands I look to first for inspiration. They are always innovating new textures, products and adding skincare benefits to everything. I try tons of products weekly and what stays on my vanity every day is always It.


Take a look at this
Radiance Palette
. Any time you need a boost, this is the palette. I'm not talking about getting ready for the club, I'm talking about looking your best, every single day. The brightening powder contains color-correcting pigments to help you achieve truly bright skin. The blush is a universal pinky peach that pops on everyone and the bronzer helps sculpt that perfectly chiseled cheek (just don't get crazy with the sculpting, little sisters! It's not as cute as you think!).
Try wearing the shades on your eyes, as well! Add a touch of the blush shade to the center of your lids and use the bronzer as a crease color. So easy, so pretty! To apply the Radiance Palette, I used the
French Boutique Blush Brush
, which always seems to apply the perfect amount of color. The bristles are dense but airy, allowing the pigment to be deposited with an airbrush-touch, exactly where I want it. I also use the
Heavenly Luxe Ball Wand
brush more than most other brushes. It's just perfect for a finishing touch of powder. You'll get an airbrushed finish that is sheer perfection. Its brushes are amazing.
While we are talking about It, did you know they've just created a monster line of It Cosmetics brushes for Ulta? I'm talking about a huge collection. Really, three huge collections--there are over sixty brushes to choose from!
The brushes go on and on and on!
Velvet Luxe Brushes
are anti-microbial, densely packed, custom-molded and made to blur imperfections. This is the most luxe of the three collections. These brushes feel amazing in your hands and you can't help but want to toss all of your other brushes and use these exclusively.
Airbrush Essentials Brushes
are synthetic, anti-microbial, light weight and crafted to give you an airbrushed finish. These are the perfect brushes to keep in your makeup bag, take with you on trips or leave behind at your weekend home. These brushes give amazing results and feel beautiful in your hand.
Live Beauty Fully Brushes
are brushes after my own heart. For each brush purchased, It will donate one brush to the charity, Look Good, Feel Better, which helps women face cancer with confidence. Each handle is weighted to help you with perfect application and the streamlined finish feels luxe. These brushes are a joy to use and you'll feel good knowing your simple choice gives back to women who need it.
If you love the regular It Cosmetics brushes, you'll love these too. With 60 to choose from, there is one to fit every single need!
Want more ideas? Check out the Makeup Wars tiles below!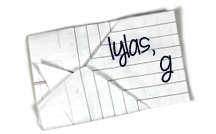 Find Kelly on
Google+
,
Twitter
or
Facebook
. Official
disclosure/disclaimer
statement can be found here.
Subscribe
and never miss a thing!
Copyright 2009-2014, Gouldylox Reviews. All Rights Reserved.