Sent for review. Purchased by me. Contains affiliate links.



Long gone are the days of air drying and leaving the house. It's time to up your style game. I've got the new products to help you do just that.
Kerastase
just released the mother of all volumizers and texturizers.
V.I.P.
is not for the meek; this dry spray volumizer and texturizer instantly gives you extreme volume when applied to the roots and major texture when applied mid-shaft to the ends. I'm talking crazy volume, like you've been backcombing with a rat-tail. While it's not expressly a dry shampoo, this cuts through any excess oil my hair was dealing with at the scalp, extending my style an extra two days. This volumizer lasts better than anything else I've tried. Even after twenty minutes of puppy play outside while it was sprinkling (not raining), my hair was large and in charge. If it starts to go slightly flatter, zuhzuzz your hair quickly with your fingers and your style will go back to being perfectly undone. Apply to the lower section of the hair shaft for texture. It's versatile, it's hardworking; it's
V.I.P. $20-37
.
Need a little hold that also battles the weird humidity that has yet to give way to the cold winds?
Kerastase Laque Noire
provides serious hold and creates a shield around hair that keeps out humidity. The Laque with the VIP is unstoppable (yet still touchable, weird, I know)! $20-37.
I've mentioned
Living Proof's Instant Restore Repair Lotion
, but let's discuss it for real. This stuff is amazing. My hair was very unhappy after being bleached from red to blond. Living Proof created an ingredient called OFPMA that helps restore moisture, encourages the cuticle to lay flat like healthy hair and repels oils and dirt, so you can wash your hair less. It's kind of like Scotchgard for your hair, but softer. I've been using the Cream and the Conditioner for weeks and my hair is almost back to better than it was before the bleach. Despite having different names, the
Restore Targeted Hair Repair Cream has the exact same formulation
. It's $28, and well worth it if you have damaged hair.
(My hair does not normally move like this. Trust me.)
Alterna
is also hard at work trying to protect your hair from the damage we insist upon doing.
Caviar Repair Lengthening and Scalp Elixir
is a treatment that locks in shine, fights frizz and strengthens hair. You apply this by starting at the roots and working the product through the hair. Other reviewers (and in studies) swear this encourages hair to grow more quickly. I know that on days that I use this, I get hair that swings, shines and stays tangle-free, which is amazing. If I get some extra length, I'll take it! $38
While we are strengthening and growing, this mousse is a must.
Alterna Haircare Caviar Clinical Daily Densifying Foam
makes hair look and feel instantly thicker. It also stops breakage in its tracks by coating the hair with protective polymers that help hair resist breakage caused by daily damage. I don't need help with my thicker hair but when I tried this, I got Bardot results. I have no doubt that if you have thinner or finer hair, this will help beef up your locks. $36
Finally, if you just want a little hold and a little texture, without drying salts or any kind of stickiness, look no further than
Living Proof's Instant Texture Mist
. Get volume and texture that lasts for up to 48 hours without any of the usual drying salts. If you have a keratin treatment or dry or processed hair, this is the texturizer you've been looking for. I like the results best when I roughly dry most of my hair, use a round brush around my face and then apply the spray to damp hair. I let my hair air dry for another 15 minutes and walk out the door. Piece-y, touchable volume and texture without the stickiness--love it! Apply it to damp hair at the roots for extra volume or after curling for serious texture. A little goes a long way, so go slowly! $26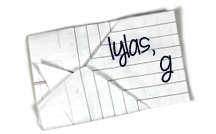 Find Kelly on
Google+
,
Twitter
or
Facebook
. Official
disclosure/disclaimer
statement can be found here.
Subscribe
and never miss a thing!
Copyright 2009-2014, Gouldylox Reviews. All Rights Reserved.