I hadn't been in a Sephora for almost a month and the first thing that caught my eye upon returning from Ireland was this beautiful
Kat Von D Star Studded Eyeshadow Book
. It contains twenty four shades and six color stories to fill almost any eyeshadow need you could think of. As soon as I saw it, my heart skipped a beat and I felt the excitement of makeup shopping take away breath. (You know you know what I mean, little sisters!) Those blues! That deep, dark glittering black. The purples! Swoon!
I decided to swatch the palette in-store (ssh, don't tell Sephora. You aren't supposed to do that.) I'm so glad I did because the shadows are a hot mess. These are in no way my prettiest swatches. But to be fair, the shadows didn't help.
HOT MESS. Some are great and are the quality you know you're getting with Sephora's new shadow formula. Some of the really light colors were non-existent and wouldn't show up. Others, specifically the deep, glittering purple, wouldn't even swatch. Ugh.
Why spend $55 on this, when you can get
Vice for $60
, new
Make Up For Ever Artist Shadows
or the
LORAC MegaPro
? Sephora has to do better if they want to keep up. I normally adore the
KVD palettes
, but not this one. Oh, in case you were curious, my store had JUST put this on the shelf. I was the first (maybe second) person to touch the shadows.
If you
picked this up
and love it (or hate it!) tell me all about it in the comments. Was the [aletteI saw a fluke? (I doubt it.)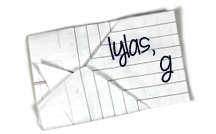 Find Kelly on
Google+
,
Twitter
or
Facebook
. Official
disclosure/disclaimer
statement can be found here.
Subscribe
and never miss a thing!
Copyright 2009-2014, Gouldylox Reviews. All Rights Reserved.