I bought this. Sent for review

Every now and then I see a product that is so ludicrous, I have to buy it, just to point out how insane it is. And that is exactly what happened with this new Facelift Effect Foundation from COVERGIRL.

Available in shades befitting only a snow princess, I selected Fair and went home to see if this gave me an instant facelift. By the way, this retails for just shy of $20. TWENTY DOLLARS FOR COVERGIRL? Come on, now. Stop playing.
Here is what COVERGIRL says about this silliness:
Get luxurious, flawless coverage combined with the powerful hydrating effects of a night cream. The result? Firmer-looking skin for an instant facelift effect.
Our exclusive Olay FaceFirm technology, infused with a concentrated vitamin complex for all-day hydration and skin renewal, plumps and lifts. After just two weeks of continued use, skin's natural firmness is improved.
I went home and applied the foundation, expecting nothing out of the ordinary. The foundation applied differently than I had expected. It's very pigmented and a little goes a long way. Once applied, it looked pretty fantastic. Score one for you, overpriced-drugstore-crazy-claim-making-product. When this foundation dries down, it feels a little different. It's slightly tacky to the touch, making it fantastic for blushes and powders to adhere to. That tackiness doesn't quite ever go away, which is a little strange.
Even stranger is that part of what that tackiness seems to do is firm the skin. I know, crazy. But my skin physically feels slightly more firm. Not tighter or hard, but a little bit more firm. In fact, my wrinkles surrounding my eyes don't seem to quite move as much when I smile. And my cheeks look springy and juicy, like a teenager.
I don't want to say it, because I know it can't be true, but I think this foundation actually firms the skin. I'm pretty sure this foundation actually firms the skin.
It also wears really nicely. I'm surprised that it is still firmly in place when I get home and take off my makeup (have you tried Norwex cloths? They remove makeup without soap and are kind of genius. More on that later). So this fancy COVERGIRL wears for 10+ hours and physically firmed my face and neck? (Yes, put it on your neck. Why not? It seems to actually work.)
Wearing COVERGIRL + Olay Facelift Effect
Now, let's be honest here. This foundation isn't RAISING my wrinkles, tightening my skin or making my wrinkles disappear. It's making my face more firm and bouncy. Imagine that your face was made of jello. Wobbly, movable jello. Now imagine you've added a little bit of Knox gelatin to your jello mix. It's still jello, but the jello is firm. This foundation is like adding Knox to your face (if your face was made of jello).
I think I kind of like having a firm jello face. I'm definitely getting compliments and people are asking what I did differently. So I'll take it! And don't worry, if you decide to try it, it isn't going to make your face feel weird. I'm really sensitive to changes in how my skin feels and you may not notice it as much. Look for a sale or some coupons and try it! Let me know what you think!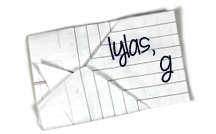 Find Kelly on
Google+
,
Twitter
or
Facebook
. Official
disclosure/disclaimer
statement can be found here.
Subscribe
and never miss a thing!
Copyright 2009-2014, Gouldylox Reviews. All Rights Reserved.