Is your hair feeling thin, lackluster or short? Lucky girl, you are living in the best time ever for hair extensions! Sure you can pay one thousand or more dollars for hair extensions that are semi-permanent (I've had them and while amazing, they aren't as versatile as you think).




For less than an Urban Decay Naked Palette, you can add a 16" clip in hair extension from Hair2Wear by Christie Brinkley. It's really easy. You section the hair above your ears (or wherever you'd like to attach the piece) and clip up and out of the way. Then you attach the middle clip to the middle of the exposed part in the back of your head. Next, you attach the two sideways clips, which are a little different from a standard extension. If your hair is fine, be sure to tease the roots a bit to give the clips something to hang on to.




That's it! One extension, less than two minutes to attach and you've got supermodel hair! But will it look convincing? There are a few easy steps to make sure your hair can pass.

1. Pick a color that actually matches your hair. This is usually the hardest part of selecting your extension. Hair2Wear allows you to borrow a color ring to make sure you are getting the perfect match. You can not color these extensions, as they aren't made of real hair.

2. Consider your hair texture. Obviously, if your natural texture is curly, picking a straight extension isn't going to work. If your hair is generally smooth with a touch of waves (curling-ironed or otherwise), these will work. If your hair is super thick or textured, you may want to look elsewhere. The hair in the extension I tried looks like supermodel hair.

3. If you have extremely thick hair, you may want to buy two extensions and stack them. I have very thick hair and often have to wear two sets of extensions if I let my hair air dry. If I have a professional looking blowout, then one extension does just fine.

4. Do not use heat tools on your hair. The hair will melt! The fun part about hair like this is that with regular care, the color and style will not fade! It's always ready to go, no muss, no fuss.




I love popping in hair like this for a fun night out, a fuller style or to feel like the glam gal I like to be (sometimes). It seems to blend really well with my natural hair and texture. It's really easy and a great option if you need runway hair in less than two minutes. It's perfect for all of the holiday parties that pop up this time of year!


I'm wearing medium golden blond. Grab one of the eleven colors for yourself for $49 from
Hair2Wear.com
.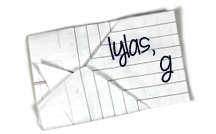 Find Kelly on
Google+
,
Twitter
or
Facebook
. Official
disclosure/disclaimer
statement can be found here.
Subscribe
and never miss a thing!
Copyright 2009-2014, Gouldylox Reviews. All Rights Reserved.