Sent for review. Purchased by me. Affiliate links.

This is one of the nicest communities I know of. You guys are always so nice in your comments; so helpful and just a generally nice group of people to get to know. But that doesn't mean there aren't times when we need to look kick-ass to show someone else what they missed out on. This could be a high school reunion, a dinner with your in-laws who always snub you or when you know you'll see an ex. There are a million reasons you might need to step it up and get gorgeous, fast. Here are my favorite products for when that very situation pops up.


Prep from YBF
is the best mechanical exfoliator on the market. It's not cheap (but the travel size is a steal) and the jar will last you for several months. Not only will it make your skin look more smooth and defined, but it contains nourishing ingredients that will plump your skin, making it perfect for your makeup.
Want radiance in a bottle? Try
Algenist Advanced Anti-Aging Repairing Oil
. I'm obsessed with it.
If you've got about a month and want killer lashes,
RevitaLash
is your best bet. It's basically Latisse, but without a prescription. Due to patent issues, it's not available in certain states. My lashes have gone from microscopic to grazing my brows. I'm not even kidding a little.
If you need your hair to look shiny and healthy immediately, you can't go wrong with
Fekkai Brilliant Glossing Styling Cream
. This has been my favorite styling creme for years and years. There is a good reason it's been around for so long!
If you want to have bombshell hair, consider picking up hair extensions. You can get a "halo" that doesn't use heat or clips to attach. You simply place it in the hair, blend it with your own hair and go! I wouldn't do handstands or get crazy, but it won't fall out or otherwise embarrass you provided you stay upright. Really
good ones start around $170
. Need it way cheaper? Try one of these from
Daisy Fuentes
for less than $50.
If you've got time for a quick appointment to really get your hair looking healthy, get a
Replumping Treatment from a Davines
salon in your area. It smooths the hair, makes it more manageable and the results last for weeks. It can't damage the hair and it does not straighten the hair. It takes your hair and makes it better. Much better.
Need your makeup to stay in place all day? Use
Make Up For Ever's HD Microperfecting Primer
. It's the best I can find. If you never want it to budge? Use it in conjunction with
Kat Von D's Lock-It Tattoo Foundation
. That combo is amazing.
The mascara that gives me the longest, most beautiful lashes ever?
Studio Sculpt by MAC
. It's great for skimpy lashes. Scratch that. It's AMAZING.
Need a shapely waist? Pick up some
Jockey shapewear from Target
. Get the one with the deep V in the front that exposes your bra. You'll get an amazing bra lift and a smaller waist. Plus your back will be smooth! If you need something longer,
Rachel Zoe makes an amazing longer version
(without the bra cutout) that will make you look fabulous, while keeping your bits settled and firm.
Still need confidence? Spray a bit of your favorite scent at your pulse points, shake your hair and smile. You're amazing and you've got this.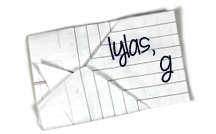 Find Kelly on
Google+
,
Twitter
or
Facebook
. Official
disclosure/disclaimer
statement can be found here.
Subscribe
and never miss a thing!
Copyright 2009-2014, Gouldylox Reviews. All Rights Reserved.