Sent For Review Affiliate Links


I fall into the proud-to-be-pale category. If I could sparkle in the sunshine like a Cullen, I'd be thrilled. I don't suntan and I don't like to encourage people to suntan. Tanning in the sunlight or under the lights is terrible for your skin. If you're concerned about how you look and the appearance of your face (not to mention the overall health of your skin) then you shouldn't do it. If you actually use skincare and tan, why are you bothering? You'll just spend thousands undoing the damage later. Fake bake is the only way to go if you have to be tan.
Now that tanning is out of the way, here is what makes me nuts about self-tanners.
1. The DHA smells horrible.
2. You get scaly skin as time goes on.
3. You look like a tiger if you don't do it perfectly.
4. Your palms look orange.
5. You look orange.
Over the course of this blog, there are very few self-tanners that I would suggest you use. I'm excited to say that Tarte's new
Brazilliance Self-Tanner
is one of them.
According to the interwebs, here is what
Tarte
has to say about their formula:
The Skinvigorating™ formula includes: maracuja oil, which has been known to replenish, rebuild, and brighten skin's appearance; vitamin E, an anti-inflammatory emollient that protects against free radical damage; and sunflower seed oil, a plant derivative rich in vitamins A and E that helps moisturize, regenerate, and condition the look of skin.
Here's how it works:
You wash, exfoliate and dry yourself thoroughly. Then, using the mitt that comes with the tanner, apply a quarter-sized amount to each body part. Wait ten minutes or so before getting dressed and 24 hours before showering or shaving. You'll get a golden glow that lasts for several days.
How did it measure up to my
high standards
? Let's take a look
.
1. The DHA smells horrible:
I had no smell whatsoever afterwards or during the application.
2. You get scaly skin as time goes on:
This did not contain the drying agents that make skin scaly. I had no scales!
3. You look like a tiger if you don't do it perfectly:
I didn't have any weird streaking. The guide color makes it easy to apply. It's the color of dark chocolate, so it's easy to avoid streaking!
4. Your palms look orange:
The mitt stops all of this nonsense.
5. You look orange:
I was nothing but bronze, baby!
Here is a quick look at what my leg looks like after one very light application versus my arm, which has no self-tanner. It's a nice difference, but doesn't look fake or too dark! Additional applications will increase the intensity of the tan.
This would be one of three
self-tanners
on the market I would suggest. Pick it up anywhere
Tarte
is sold!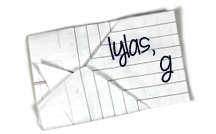 Find Kelly on
Google+
,
Twitter
or
Facebook
. Official
disclosure/disclaimer
statement can be found here.
Subscribe
and never miss a thing!
Copyright 2009-2014, Gouldylox Reviews. All Rights Reserved.