Ever wonder what it's like to be a beauty blogger when you get ready in the morning? I'm not sure my experience is like everyone else, though. I'm not super organized (although I'm hoping my friend Holly will change that!), I wear whatever I feel like grabbing and no two days are the same. Here is what a day was like last week. I left out most of the day job stuff because I'm in a holding pattern and it's basically boring right now. Surprisingly, I didn't use as many products as I had thought I might!
7:30am:
Woke up late. Again
7:40
Hit snooze.
7:45
Loxy called me from the car to make sure I'm actually out of bed.
7:47
Washed face (
Body Shop
), applied dry shampoo (
Amika Dry Shampoo
), brushed teeth. Considered calling my hair "bedhead" and just going with it.
7:52
Applied my daily skincare. Right now it's this
Perricone Eye Cream
, an
Advanced Anti-Aging Repairing

Oil
and
Concentrating Reconstructing Serum
from Algenist,
Keihl's Super Multi-Corrective Cream
and
CeraVe SPF
.
7:55
Admitted that I don't have "cute bedhead" and opted for something fast. Turned on rollers. Sprayed hair with heat protectant from
EasiHair Heat, Treat and Shine
. Rolled hair in curlers, quickly.
7:57
Found something to wear that matches at least a little. And that's clean. Preferably still on a hanger.
8:00
Snuggled the dogs and check in with them for their daily plans.
8:03
Hid phones so dogs can't actually fulfill their plans.
8:05
Began makeup. Today I used
Skindinavia Primer Spray
,
bareMinerals BareSkin Foundation
,
It Cosmetics BBUE in the jar
.
L'OREAL True Match
in Tan as a contour.
Mac Studio Sculpt Lash
as a mascara. I sealed my face with
Skindinavia Setting Spray in Anti-Aging
. I just didn't feel like dealing with eyeshadow today. My lips were
L'OREAL Prive J.Lo
.
8:25
Removed rollers. Tousled. Sprayed with
Kerastase Laquer Dentelle
.
8:28
Turned off TV without the remote. Questioned if Lara Spencer has had work done on her face.
8:30
Left for work. Called
The Mouth
on the phone. She didn't answer, as usual.
9:05
Hoped no one notices I'm late to my day job after stopping at Dunkin for "the regular" (which isn't coffee).
9:08
Did work stuff.
10:00
Looked for inspiration on Pinterest.
10:15
Answered questions from newer Beauty Bloggers that are part of a group I help mentor.
12:00pm
Met up for lunch with a girlfriend. With stranger at table next to me, discussed hair trends for ladies that have natural hair styles.
1:00
Scanned Ulta and Sephora for newness.
1:05
Pondered why
PTR Rose Stem Cell
stuff isn't expensive, whilst regular PTR formulas are crazy expensive. Concluded it's because plant stem cells for $45 are malarkey. Considered how Ulta is becoming the better store, if they only gave samples.
1:26
Went to meeting where no one discussed makeup.
2:32
Promised self not to buy
YSL Baby Doll Kisses Lip and Cheek Tint
.
3:15
Read through stacks of new press releases and pitches from beauty companies. Wondered whatever happened to that company who made the spray that
stopped belly button odor
.
4:00
Considered the importance of Instagram and reminded myself that I should be taking more photos.
4:01
Took selfies at coworker's desk to show new Bare Minerals foundation where the light is by far the best in the entire office.
4:03
Completely forgot that Instagram is a thing.
4:45
Went through blog and facebook comments and tried to answer as many as I can.
5:30
Left work, headed out to pick up new
Kate Spade sunglasses
.
6:15
Tried to hold it together when store was closed early because of staffing issues and I couldn't get sunglasses.
6:45
Got home, washed face immediately and reapplied the same skincare from this morning.
7:00
Announced I must run errands at mall on Saturday and would only be in Sephora for minutes...
Wonder about other bloggers? Check out the tiles below for other Beauty Diaries from my other Makeup Wars friends!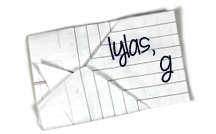 Find Kelly on
Google+
,
Twitter
or
Facebook
. Official
disclosure/disclaimer
statement can be found here.
Subscribe
and never miss a thing!
Copyright 2009-2014, Gouldylox Reviews. All Rights Reserved.