Sent For Review Affiliate Links




Kerastase has five styling products that work for any spring style you have in mind. Waves, braids, bouffants, beachy--you name it and Kerastase has the right product for you.




Lately, I've been in a boho/wavy mood, but my freshly bleached hair isn't up for holding styles. But these products have made all of the difference in how long my style lasts. And I'm getting major volume that doesn't go away as soon as my hair settles in.

Here are my five favorite Kerastase products for right now. If you've got a style in mind for festivals, vacation or just for every day, one of these products will give you the oomph you need to make your style happen.




Spray-A-Porter gives you natural beachy waves. Just spray on wet hair, scrunch with a dryer. Want more definition in your beachy hair? Spritz again once hair is dry! This does contain salt, so if you have had a keratin treatment, you'll want to avoid salt. For everyone else, this is a really easy way to get the look! I've been really lazy lately and have just been spraying it in freshly poo'd hair and let it air dry. Easy and pretty!




Forme Fatale gives your style more hold, with lots of volume. When your hair is almost dry, add some from the mid-shaft down. Blow dry using your favorite round (or flat) brush for style that holds!




Lift Vertige gives hair big, big volume. This is perfect for bouffant styles or serious Bardot hair. When your hair is wet, apply to roots and through the mid-shaft of the hair. Then dry your hair using your fingers, against the natural "fall" of your hair; in other words, against the grain. Finish with a round brush. I like to pull the sides back and go for a serious a bouffant half-up 'do.




Mousse Bouffant is probably my absolute favorite. I apply this to fairly dry hair, hand-tousle dry and finish with a round brush. I get big hair, a little hold, no stickies and a little bit of shine. My hair is totally touchable, brushable and the style remains throughout the day. It's a game changer.




What style is complete without a touch of hair spray? I usually hate them. I hate the sticky feel, the way you can't brush your hair or run your hands through it (how much of a mood-killer is it when your guy or gal tries to run their hands through your hair and gets stuck? Or worse, if they get stuck and keep going? OWWEE!) Laque Dentelle doesn't do any of that. It holds the style, without forcing your hair into a sticky mess. Use a boar bristle brush for the best results and your style will stay the day.

What is your favorite style right now? Tell me in the comments! And if you've tried any of these, which do you prefer?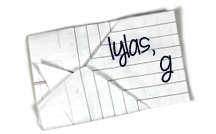 Find Kelly on
Google+
,
Twitter
or
Facebook
. Official
disclosure/disclaimer
statement can be found here.
Subscribe
and never miss a thing!
Copyright 2009-2014, Gouldylox Reviews. All Rights Reserved.