Contest By Coupons.com
Tax season makes me mental. Making sure I gather all of my receipts, deduct my charitable giving and total my W-2's correctly is way too much math for me. So before I dust off my
tax prep software
, dot my i's and check my sums, I need to create a relaxing environment. I can't help it. These things stress me out. I don't even balance a checkbook (sorry, Mom. That's why BOA has a website).
Before you work yourself up in a tizzy stressing about April 15th, take a deep breath, relax your shoulders and create a space that makes you feel cozy and relaxed. No, I'm not kidding. Tax time is full of confusion and crossed fingers for me. (Come on, REFUND!) You need a safe space to retreat to while you anxiously check to make sure you didn't miss a deduction.
While you should probably save most of your refund for a rainy day, consider splurging on something that will transport you to a more tranquil state of mind so that, next year, you won't feel so stressed out before tax day. Messy things stress me out, which is unfortunate, as I'm fairly messy. Here is how I would create tax return bliss:
Here's how I'd transform my boring bedroom into a den of relaxation:
Hire decluttering service.
Stock vanity with
Kiehl's products
Buy very plush bathrobe & slippers
Trick husband into practicing argan oil scalp massages
OR
I would just retreat to Sephora and pick out a few things to take my mind off of all of the receipts I'm missing. Maybe a little skincare treat from
Dr. Gross
and the
Esperanza Palette from Kat Von D
(which only adds to my decluttering issues, but I'm an instant gratification kind of girl).
Stop worrying about taxes and enter the
Coupons.com Tax Season Sweepstakes
to win a $100 e-gift card! Then you can start to create your very own sanctuary (or just treat yourself). To get started, check out
season tax deals
for steals on tax prep software and then leave a comment to be entered to win a $100 e-gift card. You now have no excuse to ask for that extension!
Void where prohibited. Must be over 18 to enter. See additional details at Coupons.com.
a Rafflecopter giveaway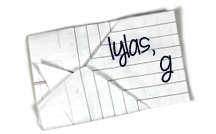 Find Kelly on
Google+
,
Twitter
or
Facebook
. Official
disclosure/disclaimer
statement can be found here.
Subscribe
and never miss a thing!
Copyright 2009-2014, Gouldylox Reviews. All Rights Reserved.