I recently bleached about one-third of my hair out so I can eventually get back to my natural color, whatever that may be. I've never had long hair like this before, so I didn't really know what to expect. I certainly didn't expect my normally rock star hair to go from behaving beautifully to having a mind of its own. But it does. I can't go five days between cleanings, the curl isn't holding and my ends look frizzy faster. I take my strands super seriously and I'm fanatic about what I use on my hair.
I'm following my stylist's implicit directions--use any heat sparingly (I haven't touched a curling iron in a month and I've only blown my hair dry completely once). Use good quality products with little sulfates. Don't use drying products. Sleep on a satin pillowcase. Baby your tresses. Always use a heat protectant, even when just using tepid hot rollers. Add oil as often as needed. My hair is still not behaving. While I'd like to blame the weather; the days are going from 65 degrees and sunny to snowing to incredibly humid monsoons, all within a week.
Even with all of that, my hair is still not really behaving. So I decided to try the most ridiculously expensive hair regime I've ever had the pleasure of getting my hot little hands on...
Pro Naturals Moroccan Argan Oil System
. This four piece collection retails for $159.99. Crazy, right? This is the only hair system I've ever used that comes with a certificate of authenticity. I don't really know what to make of that. Part of me thinks it's all hooey and just another Moroccan Oil line and part of me is super curious to see what makes it worth the price tag.
According to their website, it is free of silicones and sulfates, so that's good.
But there are no ingredients listed on the box, the the bottles or the website, so who knows?
This system is meant to only be used for one week every six weeks as a reparative week for your strands. Here's what you get:
Pro Naturals Shampoo
Pro Naturals Conditioner
Pro Naturals Hair Mask
Pro Naturals Argan Hair Oil
Upon my first use, I noticed that the products felt lush and were very, very hydrating. If you have fried your hair and want something really intense, this is it. If you just have regular hair, this might actually be too strong for you. The shampoo lathered really nicely for something without sulfates and it felt so thick and rich, I was digging it.
I used it every other day for 1 week and my hair feels incredibly soft and has quite a bit of bounce! My flyaways are somewhat under control and my hair looks decent when it air dries! If your hair is your crowning glory and you want to feel like a princess, this uber-luxe treatment might be for you.
But don't get your wallet out just yet.
(screen capped from their website on 4/6/2014 at 7:47pm)
Here's the thing.
The ingredients aren't listed anywhere.
I did find a
blog post
that said the manufacturer had given them the ingredients upon request (and I have no reason to disbelieve the post*) and it stated that sodium laureth sulfate and dimethicone were in the shampoo.
In fact, there isn't anything overly natural listed in the ingredients.
And the Argan Oil is listed as the last item and is only listed as a slip agent.
This means there isn't enough oil in the product to be anything special.
In fact, there is more perfume than Argan oil.
Other than water, I'm not sure exactly what's natural. It's not that expensive and it's not rare. Based on the ingredients, I really feel like I'm being PUNK'd.
I really hope that this whole thing is some kind of Dateline experiment to see if bloggers tell the truth or just write nice things. Am I on a digital version of What Would You Do?
At the end of the day, this worked nicely and my hair feels fine. Your hair would feel the same way with Pantene, based on the ingredients. But considering I'm trying to avoid silicones and sulfates for very specific reasons, I'm more than a little irritated I was lied to about the brand. In fact, I'm angry. And no one likes me when I'm angry.
What if you weren't just avoiding sulfates or silicones because you're picky about your hair and how you treat it? What if you had an allergy? Or what if your doctor suggested that you avoid them because you are in recovery from something like cancer? And the manufacturers just lied?
Please share this post so others won't get duped.
Keep your money and buy
Davines Oi
(no sulfates) or
Marco Pelusi
(a little bit of sulfates). They are both fantastic lines who don't lie.
If you want to try this product for yourself,
pick it up here
. Or chat with them via their social media channels:
https://www.facebook.com/pronaturals
https://twitter.com/pronaturalsen
ps- While I didn't notice it at first, it's been pointed out that on the Authenticity card, authenticity is actually spelled incorrectly. Because of course it is.
UPDATE:
Karmin has just now responded to this post (4/23/2014). They are very sorry for their error and claim the ingredients were in error as they are a new company and working out the bugs. They continue to state their products are natural and as they claim. It's up to you to make your own decision.
*I've also spoken to Vera the blogger to confirm her story, as well as seeing the ingredients from the company.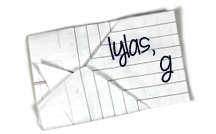 Find Kelly on
Google+
,
Twitter
or
Facebook
. Official
disclosure/disclaimer
statement can be found here.
Subscribe
and never miss a thing!
Copyright 2009-2014, Gouldylox Reviews. All Rights Reserved.