Purchased by Me Affiliate Links

I love Mally Roncal. She's so bright, so much fun and her products are always amazing. I don't think I've met more than one or two that I didn't love instantly. Her new Pro Tricks Dual Core Hydrating Lipstick is pretty fantastic and I'm not surprised.


Most makeup artists will tell you that in order to get the perfect lip, you'll need to blend your own color. And if you can make the lips look a little more glossy or add a little sparkle to the center, it's like getting an instant injection that plumps your pucker. If you add a touch of blue to the shade, then your teeth will look whiter. However, that is a lot of work.
(Rose is not this red or bright. That is how it photographed, but it's lighter in real life. Weird, right?)
So of course, Mally created a lipstick that does all three! Available in three beautiful, neutral shades, each
Pro Tricks Dual Core Hydrating Lipstick
contains an outer core of color. In the middle is a little bit of blue sparkle to make your teeth look whiter. In the center is a white sparkle, which makes your lips look more full.
The end result is a perfectly blended lip that looks like you spent way more time getting ready than you did.
(This is a better picture of the color.)
One of my friends repeatedly commented that she couldn't believe I hadn't lined my lips first. This formula is available in three shades, Forever Young Pink, Berry Youthful and Rose (shown above). One will work for everyone! They are not as bright/dark as they seem in tube. Rose is the brightest looking shade and it wears much lighter than it appears because of the dual cores.
(Quick shot of testers from in-store!)
If a perfect pout is what you are after, try one of these three beautiful shades for yourself!
Mally is now at Ulta, so
check them out for $22 each
!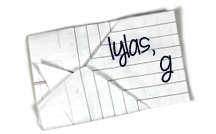 Find Kelly on
Google+
,
Twitter
or
Facebook
. Official
disclosure/disclaimer
statement can be found here.
Subscribe
and never miss a thing!
Copyright 2009-2014, Gouldylox Reviews. All Rights Reserved.