Kat Von D recently launched two new palettes at Sephora. Monarch is warm-toned and Chrysalis is cool-toned. I like and wear both palettes, but I asked you to tell me which one to share with you first.
You voted on
Facebook
, so we'll explore Chrysalis first! It's is full of cool shades, including purples, blues and neutrals. It's a palette that shows off any eye color. Just because you think of yourself as warm or cool doesn't mean you have to be married to one palette or the other. Experiment a little! Have fun with the colors. These palettes give you a lot to play with!
Chrysalis contains twelve shadows, nine full-sized three slightly larger base shades. Use the base all over the eyes to start or blend or sheer out the other transformational shadows.
These shadows are triple milled to be extremely smooth and contain vitamins A, C and E to help keep lids hydrated. Keeping lids hydrated without oils helps eyes avoid looking older, lined or wrinkled.
The three purple shades are a deeper version of the very popular orchid shade; a little deeper, a little grittier a little left of center.
The neutral shades create a light, neutral eye without a huge amount of definition. The middle one is my favorite in the palette. It's almost like a liquid silver with a nice patina. You have to see it to get it.
The blues include an electric blue, a medium shimmering gray and a deep navy. These are definitely bold shades!
Is this cool palette for you? I love it, but I might like Monarch a little better. The middle neutral shade is what sold me, and I've been wearing it quite a bit this week. Here's my favorite look.
Picking this up or passing? Tell me in the comments!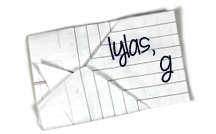 Find Kelly on
Google+
,
Twitter
or
Facebook
. Official
disclosure/disclaimer
statement can be found here.
Subscribe
and never miss a thing!
Copyright 2009-2014, Gouldylox Reviews. All Rights Reserved.