Sent For Review

I'm in the middle of changing my hair from red to blond and I'm having some odd side effects I didn't expect. First of all my hair, which normally behaves like a proper country club toddler, has gone off the deep end. It dries very wavy, but in a weird way. It's really prone to getting frizzy, even when there is no humidity. I can't go more than two days without washing it (probably because of how much Oi my hair is drinking). It's like the friend I had learned to rely upon has left me with some psycho on my head.


I've been testing quite a few different products and one of the things helping to tame my hair is
Marco Pelusi's Color Health with Collagen Color Guard Line
.
First of all, the shampoo has sulfates.Granted, it's the lesser of the evil sulfates, but still. It's not for me, but the shampoo does have other merits that make it worth considering. It contains essential oils and proteins to help shield your hair from environmental stressors. The Color Health Conditioner is rich, but light. It won't weigh hair down, but is hydrating enough to even help
my
hair. It makes a huge difference in my really processed hair.
The best part is, without a doubt, the
Anti-Frizz Leave-In Conditioner with Collagen Color Guard
. This leave-in treatment somehow makes my hair air dry beautifully. I don't get why or how, but it's the only product that makes my hair dry and look pretty. Previously, I could let my hair air dry and not worry about it. But since the bleach, it's a totally different ballgame and air drying no longer flies unless I use about four pumps of this semi-thick lotion. My hair avoids the frizz, thanks to a powerful coconut derived anti-frizz agent. When paired with Vitamin E and essential oils from Apricot, this leave-in is one hard working product.
Pick up the
Collagen Color Guard Line from Marco Pelusi
starting at $27.25. If you've tried it, please let me know how it worked for you!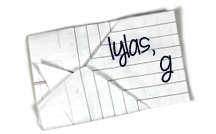 Find Kelly on
Google+
,
Twitter
or
Facebook
. Official
disclosure/disclaimer
statement can be found here.
Subscribe
and never miss a thing!
Copyright 2009-2014, Gouldylox Reviews. All Rights Reserved.