I feel like it's been a slow beauty week but it can't be, since every time I go into a store, there is something new to check out. This week has been a little crazy for me, between
Karma Dogs
and a rough dentist appointment. I haven't had as much time as I would prefer to look for newness to share. As always, some of these might get a full review later, but all are worth checking out!
Perfective Ceuticals Divine Brightening Mask
is a cloth mask that you wear for at least 30 minutes and claims to infuse skin with Hydrolyzed Collagen, which can hold moisture 1000x its weight.With seven more proven brightening ingredients, this mask can allegedly brighten skin, reduce wrinkles, plump your face and give you a dewy glow. I tried one mask and I definitely saw a little plumping and line reducing, albeit temporarily. My skin did feel refreshed afterwards, as if I had just left the salon.
Too Faced's new
Melted Liquefied Long Wear Lipsticks
are exactly that: melted lipsticks, in a tube with a precise applicator for easy use. They hit the shelves in my stores this week and are gorgeous. I can't really decide if they are glossy, though, as you need to wear a lot to get a gloss. If you like a satin finish that wears forever, pick them up. I say go for bold and try a color you never would, like Melted Fuchsia. I picked up Peony and Fuchsia (two colors I never thought would work on me) and I love them. I'll have swatches and all details soon!
I had to pick up the new
Kat Von D Monarch Palette
because I can't seem to go a week without picking up a new palette. I loved the colors in this one. They are a little on the non-traditional side and I love the textures. More details coming next week. In the meantime, grab it while you can!
I know was talking about
Roux's Anti-Aging
line last week and I still love it. The conditioner doesn't quite hit a home run for me, but the
Porosity Control and Corrector Conditioner
(along with the Anti-Aging Shampoo) is giving me incredible volume. I have to assume that's because it's filling in the micro-gaps in my hair (from the bleach) and making my tresses act nicely again. If you have processed hair, you need to try it. My hair has never had this much volume that STAYS all day without any heat styling. If your hair is really dry, boost this conditioner with a bit of hair oil, like
Darshana
.
Elaina Badro
just released her own line of brushes, which is getting rave reviews from singers like Carrie Underwood and Miley Cyrus, as well as the cast of Pretty Little Liars. And I totally agree! The brushes don't shed, grab the right amount of pigment and can easily help create the perfect look! Brushes are available individually or snag her
six essential brushes for $113
(not all brushes are shown above).
Finally, this little wonder should be in your arsenal at all times.
UnMarx
removes deodorant marks, dried dirt or food and picks up lint and hair from your clothes. You don't need any water and it's small enough to go anywhere. Plus it fits around the hand comfortably, so you can instantly make clothes look beautifully refreshed! Available in a variety of colors for $10 each, you'll want to take one with you whenever you travel (or just go to work).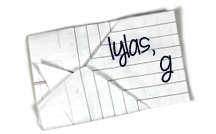 Find Kelly on
Google+
,
Twitter
or
Facebook
. Official
disclosure/disclaimer
statement can be found here.
Subscribe
and never miss a thing!
Copyright 2009-2014, Gouldylox Reviews. All Rights Reserved.